Waterseal Expansion Joints for Grandstand Seating Plat from Unison Joints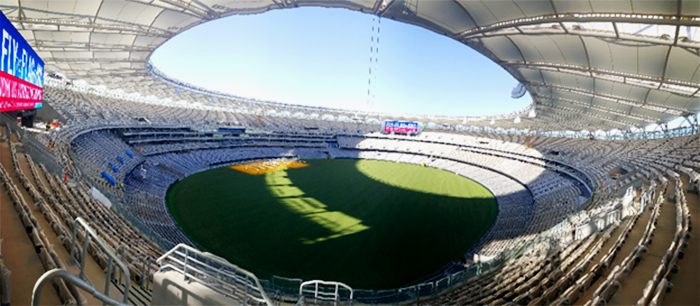 Unison Joints has earned a reputation as the leading brand when it comes to waterseal expansion joints for grandstand seating. The Queensland-based company has been constantly evolving and expanding through their high performing joint assemblies with the latest, most sustainable technology.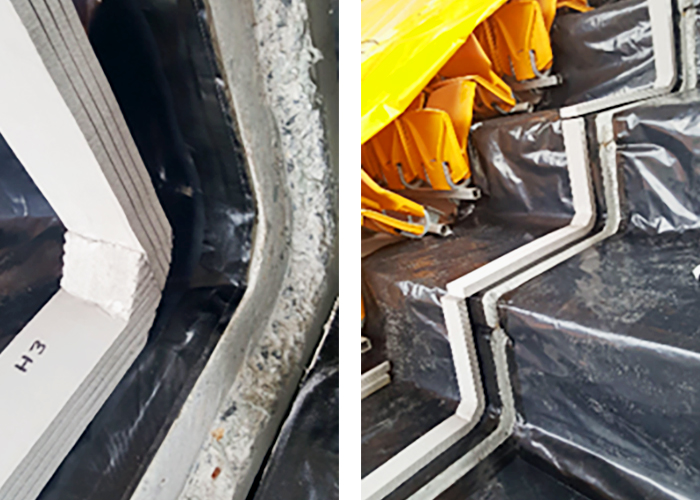 Aq P: Waterseal Expansion Joints for Grandstand Seating Plats
Keeping up with the global surge of large construction projects and high-rise buildings the Australian owned Unison Joints Pty Ltd has further developed it's cost-effective and highly reliable Aquo P (Aq P), which is part of the excellent Aquo (Aq) range of building and seismic joint products.
Aquo P (Aq P) waterseal expansion joint is formulated from a special blend of polyethylene foam. This foam is renowned for its highly flexible and resilient, closed-cell properties that are typically used to absorb movement. Additionally, these properties prevent the growth of unwanted moulds, chemicals, and bacteria.
Aq P has become popular among major building and construction professionals mainly for its functionality and fast turn-around manufacture/delivery. Other unique properties of the polyethylene foam make it simple to butt-weld upturns and mitres. This, and Unison's quality control system, which governs measuring, cutting, sizing and locating of the AqP, ensure that the finished product is 100% watertight.
The AquoP system is suitable for high-traffic areas like bridges and carparks, but performs immensely-well in seating plats of grandstands or stadiums. Aquo P has provided joint sealing for seating plats at the new Optus Stadium in Western Australia, where movement gaps in upper tiers are as wide as 170mm. This stadium has precast concrete plats, which have a drop-beam at the rear, making it impossible to install an under-gutter. The only thing stopping water at the seismic joints is AquoP.
AquoP is also currently being employed in seating plats at the new North Queensland Stadium, and is presently being used to refurbish movement joints at Suncorp Stadium.
This waterseal expansion joint provides a total water tightness that solves a traditional waterseal issue. It is a perfect fit for swimming pools, or basements below the water-table, as it has been tested to a 3m head of water. Aq P is also used for multi-story or rooftop carparks, retail centres, conventions centres, hospitals, public structures and most movement joints in concrete or steel construction.
For more information about the Waterseal Expansion Joints, contact Unison Joints or visit www.unisonjoints.com.au today.