Concrete Sealing the Opera House with Dry-Treat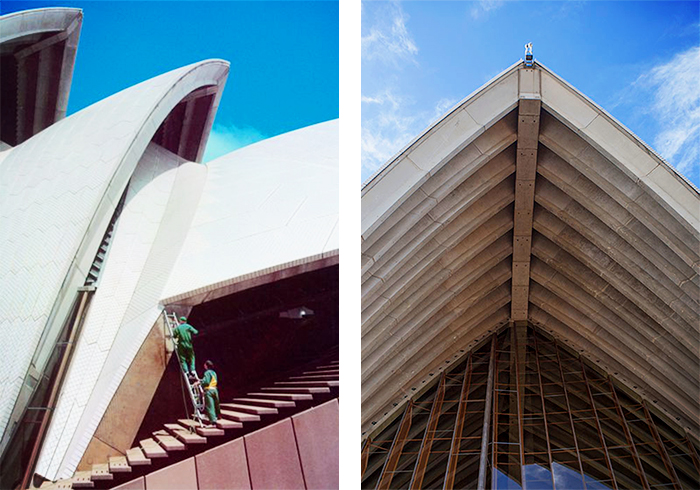 Dry-Treat were proud to be specified by none other than the Sydney Opera House for their water-repellent sealer, S-TECH 100N™. Featuring pre-cast concrete exposed to a marine environment and Australia's busiest urban centre, a major upgrade plus maintenance program was undertaken to ensure the longevity of this iconic performing arts facility. It required a seal that could provide long-lasting protection against efflorescence, salt spalling, and added protection against steel reinforcement corrosion. It was not to affect the surrounding glass or the appearance of the concrete.
Therefore Dry-Treat's Stain-Proof® S-TECH 100N™ was ideal. This deep penetrating sealer is 100% silane based and creates an utmost water-repellent barrier. It is purposefully designed to not just maintain but maximise the life of concrete or masonry and particularly in coastal environments. It enables surfaces that look good for longer and are ultimately easier to keep clean. In this case, only two coats of S-TECH 100N™ were required for the protection of the Sydney Opera House.
For more information regarding Dry-Treat's Stain-Proof® S-TECH 100N™ concrete sealer, visit www.drytreat.com today.
STAIN-PROOF by Dry-Treat Profile
1800 786 617 (Toll Free) or (03) 9338 9851
30-32 Assembly Drive, Tullamarine, Vic, 3043