Recycled Crushed Glass for Concrete from Schneppa Glass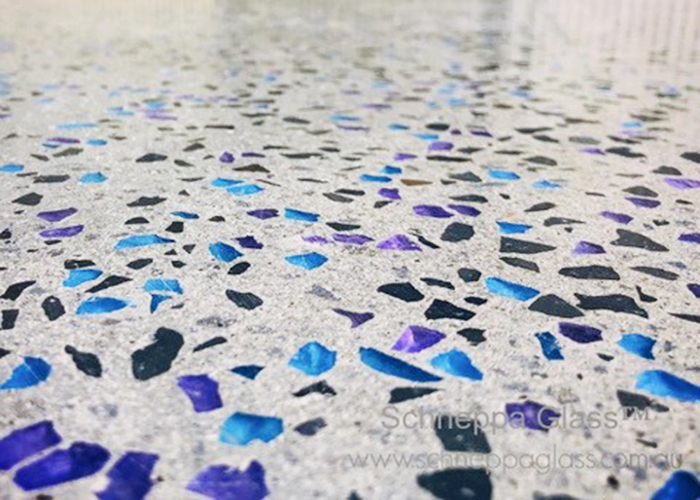 Accentuate the beauty of your concrete flooring or benchtops with none other than the Recycled Crushed Glass from Schneppa Glass™.
Schneppa Glass™ is a renowned brand in environmentally friendly recycled glass. With a gold-standard quality at the heart of their operations, their recycled crushed glass mixes are developed using only the finest aggregates sourced inside and outside the country. With Schneppa Glass™, you are guaranteed the best recycled crushed glass with an equal value on design, durability, and sustainability.
Specify your polished concrete flooring and benchtops with your choice of recycled crushed glass to achieve a truly unique look. Options from Schneppa Glass™ include;
Recycled Coloured Glass
PolyGlow™ Glow in the Dark Stones
Clear Mirror Glass
Landscaping Glass
Schneppa Glass™ can also source recycled crushed glass products that are not a part of their standard range. For more information, head over to www.schnepparecycledcrushedglass.com.au today.