Crowd Control Barriers for Immediate Social Distancing from ATDC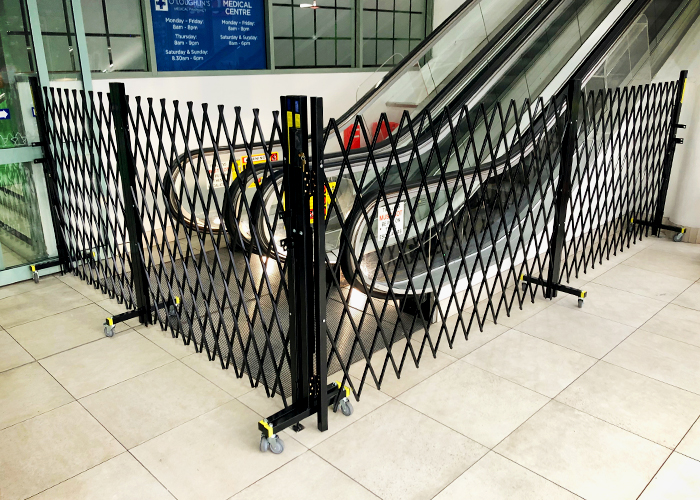 The current extraordinary health and safety challenges resulting from the coronavirus pandemic has placed a huge emphasis on the need for landlords to enforce social distancing on their premises. In this regard, landlords are utilising ATDC's unique, proven, plus versatile crowd control barriers to achieve these objectives and to ensure patrons or customers on their premises comply with both state and federal legislation. The attached photograph shows an application whereby public access through travelators and escalators is efficiently controlled.
These crowd control barriers are portable, trackless, mobile, and easily relocatable, operating on a series of heavy duty non marking bottom rubber castors. They are available ex stock in heights of either 2020mm or 2520mm and are lockable into side walls or floors. They are relatively inexpensive items and are available from ATDC ex stock as a once off purchase or as an ongoing rental product. They are OH&S certified and safe to operate. They require no support structure and so can lock up can be achieved immediately and cost effectively.
For further information on their unique crowd control barrier range please contact ATDC toll free from anywhere in Australia or visit their website at www.trellisdoors.com.au.