Underfloor Heating for Bathrooms from Devex Systems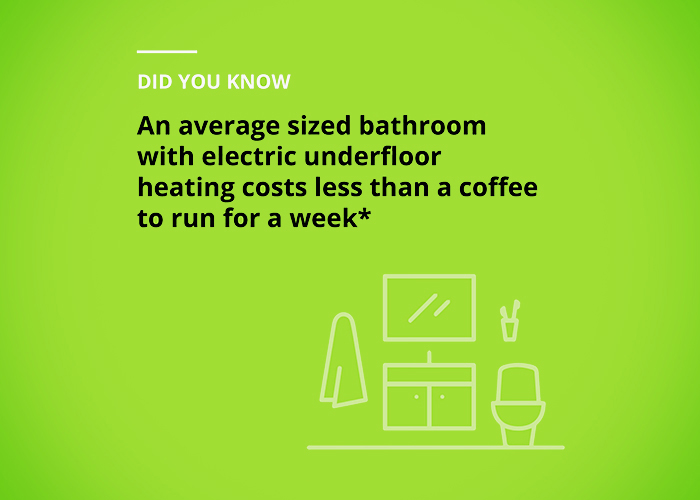 Make your bathroom the ideal sanctuary with Devex System's high-quality underfloor heating systems for wet areas. With over 40 years of industry experience, Devex Systems specialised heating solutions range for bathrooms offers multiple options suitable for every home. Today, underfloor heating systems in bathrooms are a standard inclusion and by specifying Devex Systems, enjoy the comfort of stepping out of the shower onto heated tiles. Take advantage of their own purpose-designed and manufactured electric underfloor heating technology.
Ideal for use in bathrooms, electric underfloor heating is a viable option for less energy consumption when compared to traditional heating systems and can be used in both domestic and commercial environments. An electric heating system is also excellent for those suffering from respiratory issues since the system is free from airborne particles that may affect one's ability to breathe easily. Durable and requiring virtually zero maintenance, electric underfloor heating can last for 30 years if properly installed and suffers no damages to its cables. Aside from bathrooms, electric underfloor heating is great for laundry rooms and can be installed under a wide variety of floor coverings such as stone, marble, slate and almost any tile type.
Discover more about Devex Systems' underfloor heating for bathrooms by visiting www.devexsystems.com.au.