Brass vs Bronze vs Copper by Astor Metal Finishes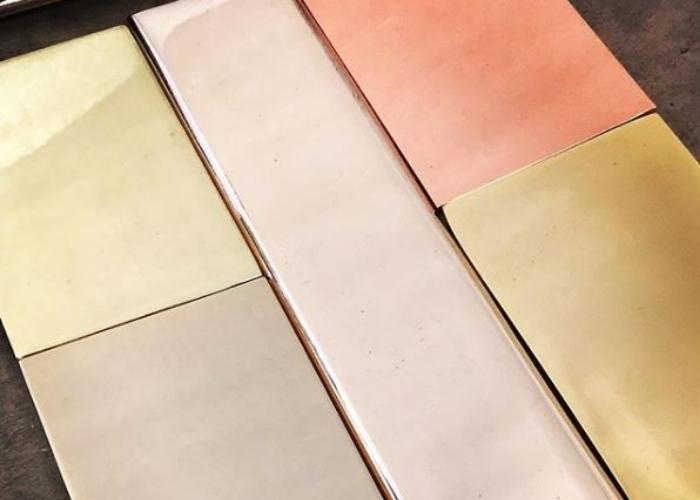 BRASS BRONZE COPPER
Metal finishes are becoming more convoluted with imported metals and products and coloured stainless in the market. The most common questions and misunderstandings we see at Astor relate to brass & bronze.
Here is a look at the real metals and what to expect and specify. In short, we advise specifiers to seek the metal finish (aesthetic and behaviour) they are after then seek advice from us or others based on the intended application & detail to decide on the best base metal to use to achieve longevity and corrosion resistance.
PVD is often not a solution or option (leave that to tapware companies and be sure to seek an entire suite so they match up).
Electroplating may not be the solution.
Lacquer may not be suitable.
Using brass or bronze base metal often comes with many restrictions, issues with buildability and colour variations
Definition of each metal
Brass is an alloy of copper & zinc.
Bronze is an alloy of copper & tin.
Copper was the first metal to be discovered and used for medical use for its antimicrobial properties. Refer here for the science on this.
Properties & how to tell brass apart from bronze
Brass is stronger than copper yet softer than bronze.
Brass is more lemon/yellow/gold in colour than bronze which displays slightly pinker hues.
Copper is a much richer red-orange in colour.
Over time unlacquered brass, bronze, and copper will patina, tarnish, darken, dullen, and eventually verdigris if in contact with salt for an extended period of time. Unlacquered copper is the most reactive to the environment and will verdigris faster than brass or bronze when in contact with salt.
Availability of BRONZE
Bronze proper is not only a rare & expensive metal alloy but also limited to mostly castings and engineering plates.
For decorative architectural use, bronze profiles are rarely seen however we do see smaller production runs of bronze custom castings. The majority of bronze we see at Astor are these custom castings for decorative elements and trophies, some classic car parts and older marine hardware. Bronze is available in a multitude of alloys- meaning different colours and properties.
Availability of BRASS
Brass is much more readily available in stock and profiles than bronze. Brass is available in imperial dimensions. Brass metal is the answer for trafficable surfaces, work surfaces, and stair treads for example.
The most common issues with brass metal are the variety of alloys (resulting in different colours between sheet and flat bar for example) and the joining of brass to ensure the same colour and properties results.
Availability of COPPER
Copper is limited to panels, rods, flat bars, and tubes. Profiles such as channel and angle would be considered custom extrusions and both timely and costly to source.
Availability of Stainless and Aluminium
This is where electroplating can be your project's success. A huge array of extrusion and profiles are readily available in both aluminium and stainless.
Stainless benefits include strength, and corrosion resistance, and can also be pre-polished while aluminium is light, cheaper, and able to be extruded into so many custom profiles. Both can be welded before electroplating for 2D and 3D frames. Many projects will have brass, aluminium, stainless, and mild steel in the same space which can all be finished with electroplating to achieve the same finish and aesthetics.
Astor "Brown Bronze" range is AGED BRASS.
Aged brass is commonly accepted in architectural projects as 'bronze'.
Range of patina shades available from light to dark.
Can be applied to either brass with polishing and patina or to heavy brass-plating for other base metals including aluminium and stainless.
Base metal guide attached- no need to learn but the concept for external applications, best to use brass where items are in high wear or trafficable and best to use stainless for welded strong frames or facade panels.
CASE STUDIES
1. ARIA TREEHOUSE APARTMENTS, West End Brisbane, ARCTURUS NATURAL Medium Brown Bronze (unlacquered)
Spa and rooftop pool screens and seating Below range from 600 to 2400mmH
Stainless with brass plating & patina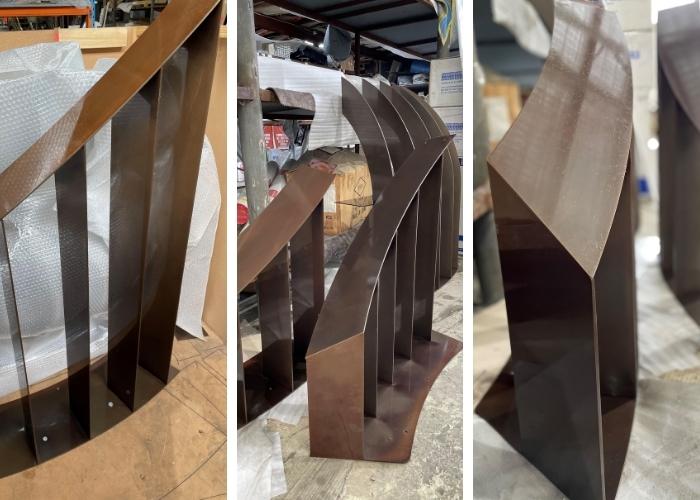 Brass vs Bronze vs Copper by Astor Metal Finishes
2. OPERA RESIDENCES, Circular Quay Sydney Stainless tree grates and furniture- all brass plated and aged, Dark aged brass CENTAURI NATURAL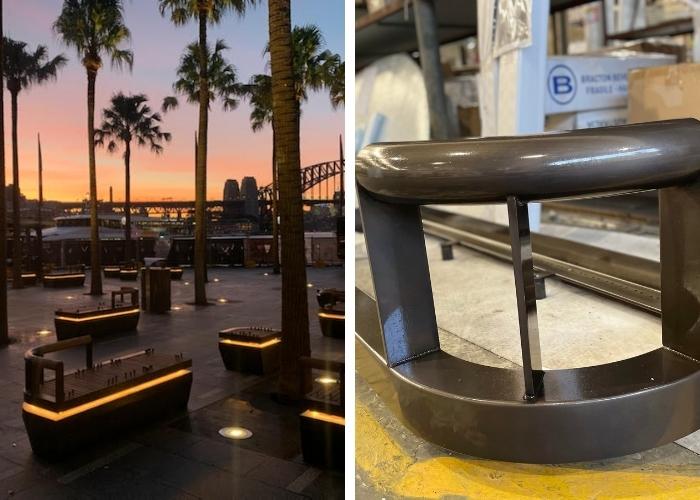 Brass vs Bronze vs Copper by Astor Metal Finishes
3. ACT METRO, Bike racks- made in stainless. Finished in Dark aged brass CENTAURI NATURAL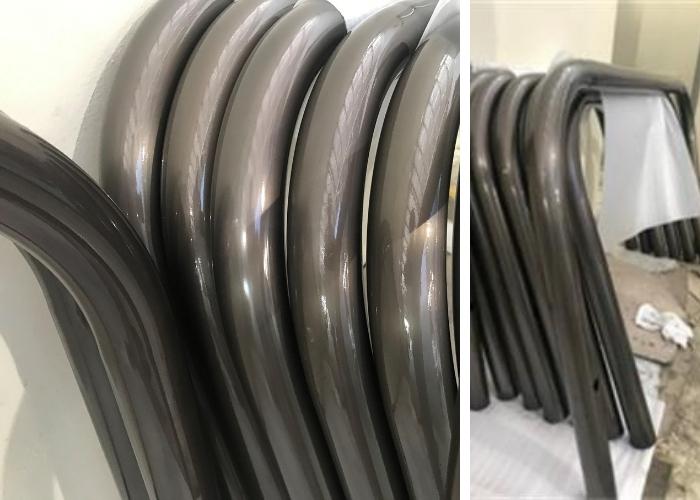 Brass vs Bronze vs Copper by Astor Metal Finishes
4. The Sea Deck- https://astormetalfinishes.com/projects/seadeck/
Stainless for its strength, availability and ability to weld mesh and tube before brass-plating with light patina- TUCANA NATURAL
Why they wanted brass/bronze
SeaDeck is not an ordinary boat in Sydney harbour. The standard stainless we commonly see on commercial vessels was never going to be good enough for this beautiful vessel built on the Nile.
From the designers AZBCreative:
"Sydney now has a venue worthy of our jaw-dropping harbour. We designed a grand cruiser with bespoke fittings and finishes and a twist on classic nautical design, bringing the style and elegance of the Riviera to Sydney. Curated decorations and iconic palm trees add to the vintage Lido vibe. The challenge was to create a lush, VIP experience while designing for the harsh elements- an interior which would be exposed to wind, rain, and sun."
Why it was proving to be problematic brass/bronze
The brief required big, strong structural frames for the bespoke bar work. Brass was too soft and the joining of brass is often problematic, during fabrication and also over time braised joins will patina at a different rate and shade to the brass tube, and further weaken over time. For the required spans, a brass tube would have required a thicker tube which was more expensive and heavier. Brass fabricators are far fewer than stainless fabricators which is resulting in limited and expensive fabricators. Bending of the brass hollow tube results in further weakening of the already weak metal.
How Astor resolved
Astor encouraged the use of stainless steel, with a heavy brass plating. This allowed the readily available stainless steel profiles to be used including mesh, square tube, rod and fixings. The strength of the stainless permitted a lighter gauge, lighter and more economical than brass. TIG welds resulted in stronger joins that do not deteriorate over time and the brass plating, of course, covers the profile, fixings, and welds.
The result is a strong and durable bespoke large frame system that behaves and looks as intended finished within 3 weeks and lasting for years.
Visit www.astormetalfinishes.com for more information on brass vs bronze vs copper as well as other metal finishes.