Vitremela Coating for Acid Sensitive Materials from Dry-Treat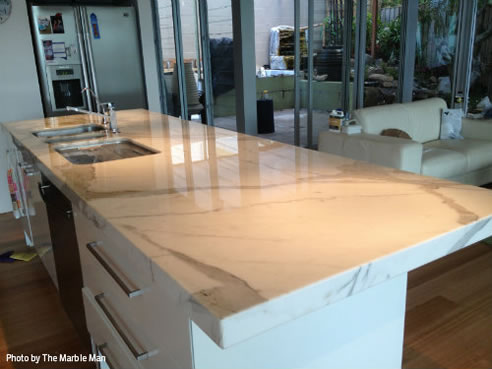 This was the first gobal, commercial project using Vitremela™ - Dry-Treat's revolutionary new micro-coating for total acid and stain protection of marble and other acid-sensitive countertops!

This is the stunning result - the look of this beautiful calacatta marble is unchanged and it is now impervious to heat damage, acid-etching and staining. Sealing was performed by Shaun Roberts, Managing Director of The Marble Man, one of Australia's leading fine-stone installation and restoration specialists. To read the full case study, click here.


STAIN-PROOF by Dry-Treat Profile
1800 786 617 (Toll Free) or (03) 9338 9851
30-32 Assembly Drive, Tullamarine, Vic, 3043