Concept Centre Opens in Adelaide from GWA Bathrooms & Kitchens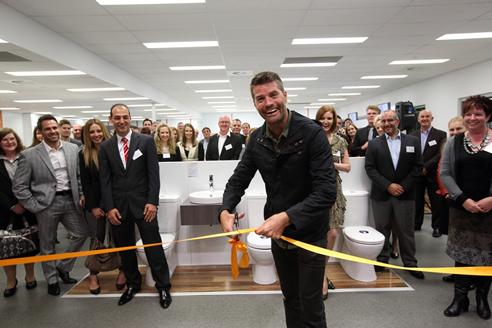 Pete Evans Opens the GWA Bathrooms and Kitchens New Look Concepts Centre in Adelaide.

A newly revamped GWA Bathrooms & Kitchens Concepts Centre in Adelaide opened on May 1, to showcase the latest in kitchen and bathroom products. The centre was launched with a cocktail event for the building and trade community, to look at the new showrooms comprehensive product range and to discuss the latest products and industry trends. Well known chef and television personality Pete Evans made a special appearance on the evening to officially open the Concepts Centre. On the night Pete discussed his collaboration with Clark and his experience of creating a new kitchen sink range. He shared some details about his time on Seven's hit series My Kitchen Rules as well as some tips for healthy living. The refurbished centre located in the heart of Adelaide at 76 Magill Road, Norwood, has undergone a complete overhaul to its design and layout to reflect the innovation and style of its products. The contemporary design of the new centre provides a stunning backdrop to showcase the impressive range of GWA Bathrooms & Kitchens products. The 280 square metre centre features a comprehensive selection of inspiring fixtures and fittings from Australia's most iconic and reputable brands, including Caroma, Dorf, Fowler, Stylus, Irwell, Clark, Radiant, Hansa, KWC and Dux. The Concepts Centre is a valuable resource for the trade and design community. They can refer their clients to the showroom to select and assess products before making their final purchase from plumbing supply and retail stores.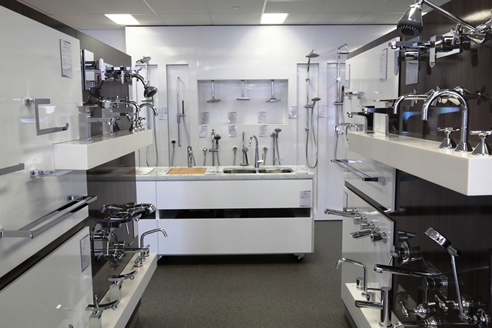 Experienced consultants will be on hand at the showroom to offer professional advice on products, from current trends to technical specifications. They can assist customers with the decision making process before committing to a look or design. Mr Brian Murphy, State Manager SA/NT said, "The Concepts Centre is a valuable resource for builders, designers, architects and homeowners who are after the latest fixtures and fittings for kitchens and bathrooms. It is a sophisticated space designed to help ease the specification and decision making process. Visitors can make their selections in a relaxed environment and with the assistance of a qualified interior designer who can guide them in selecting the products that best suit their lifestyle, budget and home design," he added. The GWA Bathrooms and Kitchens Adelaide Concepts Centre will also be hosting product information events for retailers, builders, architects and designers, which will feature informative presentations and guided tours of the showroom to ensure they are kept up to date on new products from GWA Bathrooms & Kitchens as well as the latest trends in the industry.


GWA Bathrooms & Kitchens Profile
1300 227 662
Suite 102, Level 1, 7-9 Irvine Place, Norwest Business Park, Bella Vista, NSW, 2153