Precast Insulated Concrete Panel Construction with THERMOMASS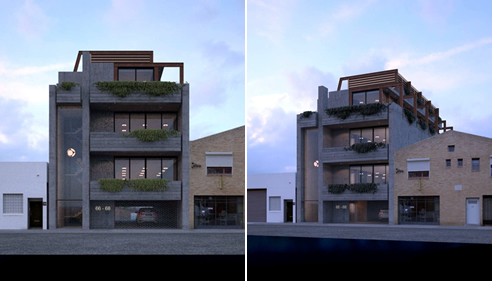 THERMOMASS - 15m Panels in new Alvaro Project, Richmond
With construction nearing completion on 66-68 Cubitt St, Richmond, the prominent superstructure of the 4-story mixed residential/office space is starting to take shape. In its raw, unfinished form, the structure's most striking features are the continuous 15m tall exterior panels that span from the ground to the full-height of the glassed-in penthouse office space on top. However, these panels are not ordinary precast panels. Each of the 14 separate panels that make up either of the two main exterior walls is insulated with the THERMOMASS Precast Insulation System.
For Alvaro Larosa, the architect on the project, the choice of THERMOMASS was deliberate. With this being his third THERMOMASS building in Cubitt St alone, Alvaro is familiar with the merits of this patented insulation system. Inspired by the works of Tadao Ando, Alvaro seeks to highlight the raw materiality of concrete in his works. Alvaro's work reflects Ando's sentiment of exposing the beauty in simplicity through the clever use of well proportioned space. However, Alvaro also maintains a strong focus on functionality - not just concerning the liveability of a residence, but the ease with which it can be constructed and maintained.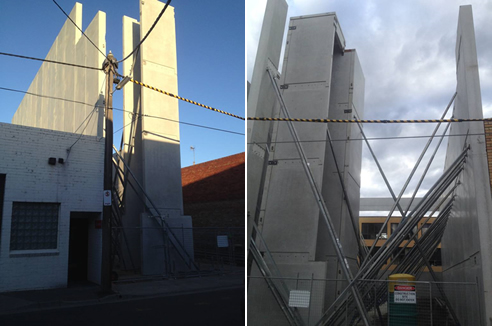 15m panels placed and propped.