Salt Resistant Sandstone or Limestone with Dry-Treat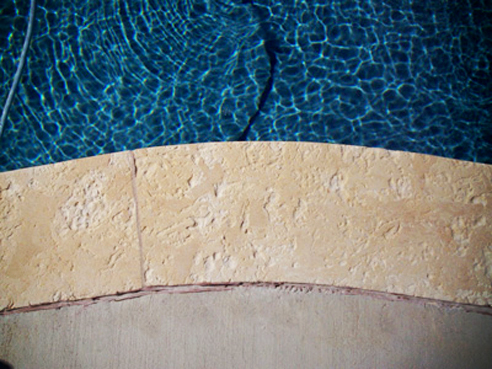 Will sealing my sandstone or limestone make it "salt safe"?
Some customers believe that our treatments will make their sandstone or limestone 'salt safe'. This is not accurate. There is no doubt that our sealers will provide a considerable long-term benefit in resisting the ingress of water and salt into the stone. However, the treated stone will not necessarily become 'salt safe'. Rather, it becomes far more resistant to the ingress of salt. The amount of salt already in the stone prior to treatment, the proximity to salt water, the type and concentration of the salts in the water, the type and quality of the stone and sub-soil drainage will all affect the durability of the stone. Please note that although we believe our sealers are the best available on the market they must be applied correctly. With proper application sealers will significantly improve the durability of the stone in a salt water environment.

STAIN-PROOF by Dry-Treat Profile
1800 786 617 (Toll Free) or (03) 9338 9851
30-32 Assembly Drive, Tullamarine, Vic, 3043