Frameless Glass Pool Fencing from Fethers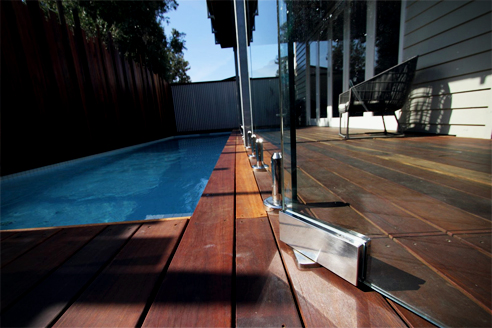 Frameless Glass Pool Fences add style and elegance to outdoor living areas when creating a seamless appearance blending the outdoors to the indoors. FGS understands the importance of providing flexibility of pool fence and gate options and offer a variety of gate closers, latches, mini posts and glass panels - all to suit a range of tastes and budgets.
FGS have been working on many new products and exciting innovations for the 16/17 Pool Season. We have highlighted some of the new changes below.
Pool Gate Closers
The FGS Solace Gate Closer has been engineered and tested to withstand the varying temperatures of Australian weather and offers fantastic speed adjustment range ensuring that it will meet the closing expectations of even the most discerning customer. Other Hinge options include the Polaris Soft Close Hinge and the Encore Spring Hinge all designed to provide a safe and secure barrier.
Whatever your Frameless Pool Fence requirements are, FGS has the solution for you. Click here to read about the Solace Hydraulic Pool Gate Closer.