Full Cassette Folding Arm Awnings in NSW from Blinds by Peter Meyer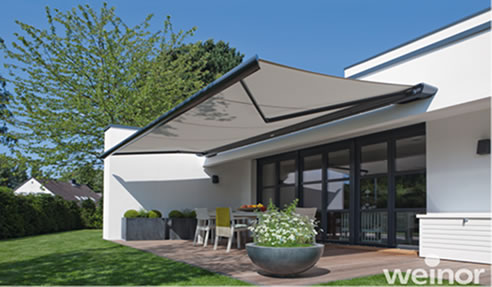 The Zenara folding arm awnings from weinor Australia is the pinnacle of outdoor awnings from Blinds by Peter Meyer. These visually appealing, yet highly functional folding arm awnings are the perfect home solution for beating the summer heat in Sydney, which recently had its hottest January ever with temperatures of at least 35°C for a record nine days.
What is the Zenara?
Zenara is the designer's choice from the Weinor range of German outdoor awnings in the Blinds by Peter Meyer catalogue. The full cassette style of the folding arm awnings contribute to their avant-garde design, providing an elegant complement to contemporary facades, and an edgy visual statement to older buildings. In fact, the Zenara design received the special Innovation Award at the R+T trade fair - the world's leading trade show for roller shutters, doors, gates, and sun protection systems.