Lockable Plantation Shutters Built for Durability by Trellis Door Co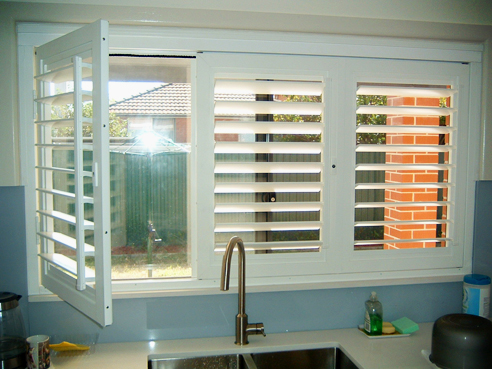 The Australian Trellis Doors Co's (ATDC) premium grade Security365 lockable plantation shutters are extremely durable and weather resistant.
ATDC's Security365 lockable plantation shutters are fabricated from marine grade aluminium with have a weather and water resistant natural anodised finish as such they can be installed in damp, moist, wet areas of your home such as bathroom windows immediately adjacent to taps, washbasins and showers and also to your kitchen windows right alongside your sink.
Even installations on the external to your home or business in an environment completely exposed to the elements (such as sun, wind, storm or rain) present no threat of degradation to your plantation shutters. The lockable plantation shutters will not warp, crack, shrink or fade. And the longevity of these lockable plantation shutters is enhanced by a professional ultra violet resistant powdercoated finish.