Expandable Security Doors for Aquatic Centre from Trellis Door Co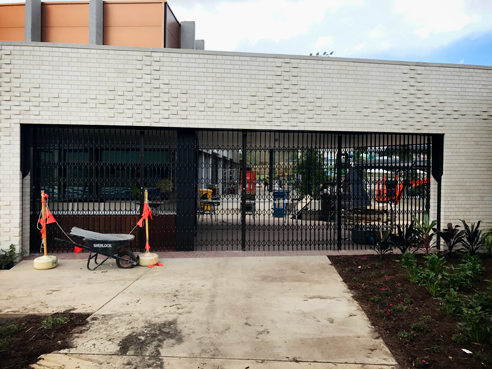 The Australian Trellis Door Company (ATDC) has recently supplied its high quality expandable security doors at the recently opened government funded Gympie Aquatic Recreation Centre (ARC) in Queensland.
Working with specifying architects LiquidBlu out of Brisbane, ATDC designed and installed a large 10 metre wide S08 curved expandable security door to suit the curved contours of the ARC's entry area. For further information on the S08 model door please visit ATDC's website at www.trellisdoors.com.au.
This expandable security door features multiple intermediate up/down locking mechanisms to assist in creating a seamless effect when combined with the absence of any floor tracking at all. The powdercoated finish specified by LiquidBlu Architects was a Precis Dark Bronze from the Akzo Nobel - Interpon powdercoat range (Colour code YY20BA) which carries a 20 year warranty.