DzH Heavy Duty-Floor Low-Profile Expansion Joint System from Unison Joints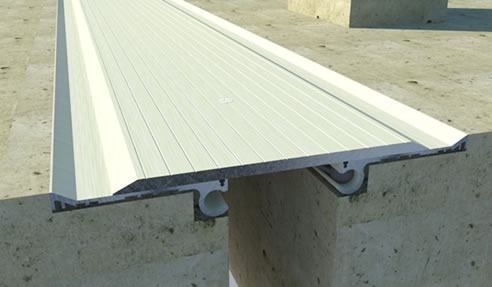 The Dz H heavy duty floor expansion joint is one of the products from the streamlined, minimalist design range from Unison Joints. With 16 years of service in the expansion joints industry, the Queensland-based company channels their expertise and overall experience into providing high-quality floor expansion joints, suitable for today's built environment.
Floor expansion joints are designed to safely absorb expansion and contraction of building elements caused by thermal change. They also facilitate the movement and absorption of vibration as a result of seismic activity, shrinkage, wind and other movement.
Selecting the right floor expansion joint is one of the crucial steps in the specification process. Therefore it is important to consider rolling, and point-loads, hygiene requirements and slip resistance of floor covers.
DzH heavy duty floor expansion joints are essential in preserving the architectural structure of bulk-goods retail business premises, such as Masters Home Improvement and Ikea. Infrastructure with high traffic load, such as stadiums, transit centres, car parks and other structures with rebate constraints and suspended slab concrete, will also benefit from DzH heavy duty floor expansion joint.