Compact Residential Lift - The Elegance by Compact Home Lifts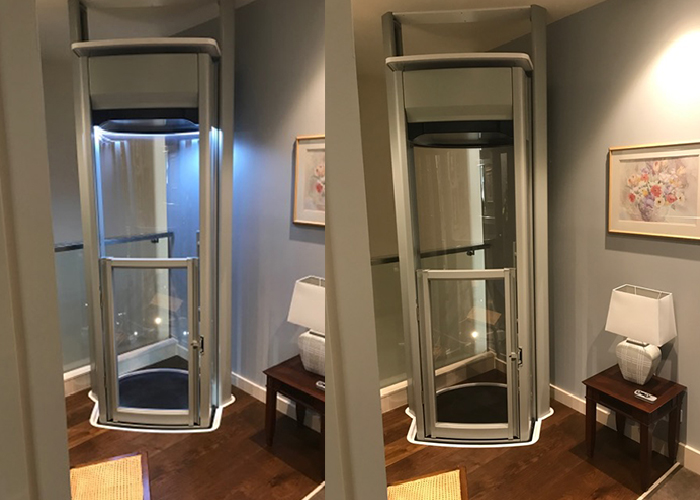 The Elegance compact residential lift delivers a stylish, luxurious, and convenient alternative in-home mobility solution versus stairlifts or traditional hydraulic home lifts. The ingenious home elevators are specifically designed to fit seamlessly into residential settings with its footprint of just 0.62m².
The Elegance is flexible - it can be installed just about anywhere the homeowner desires. The compact residential lift has its unique curved design which easily complements existing interiors and can futureproof a home.
Aside from great functionality and aesthetics, the Elegance also provides other benefits, including;
Silent Motorisation: The compact residential lift is powered by a quiet electric motor for a discreet yet smooth-operating home elevator system.
Quick Installation: The Elegance does not require hydraulics, a lift pit, a lift shaft or a separate machine room. With its small footprint, it can be neatly installed with an integrated drive system which plugs directly into a normal AC domestic power socket. Standard installation usually takes one day.
Power Consumption: Operates on standard single phase AC power just like any other household appliance.
Twin Rail System: To create a self-supporting structure, the compact residential lift consists of two parallel and vertical guides.
Discover more about the benefits and other specification of The Elegance compact residential lift. Contact Compact Home Lifts or visit www.compactlifts.com.au today.