The Newest Innovation in Underfloor Heating, the TS 500 by Devex Systems

Devex Systems, a leading Australian supplier in specialised floor heating solutions is thrilled to announce the launch of its newest product, the TS 500. This intelligent thermostat has been developed to control all household or commercial heating needs including electric and hydronic floor heating, as well as overhead heating and radiator panels. With a sleek and discreet design, the TS 500 is simple to use with coloured touch screen features and a built-in wizard assistant that clearly walks the user through the thermostat setup.
Xthermostat TS 500 - Floor heating system controller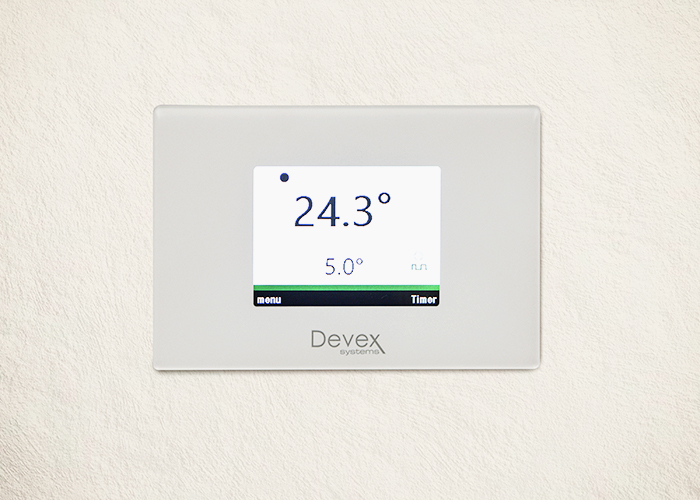 Specifically designed for Australian households and commercial environments, the TS 500 is the result of extensive research and development into the growing demand for unique heating solutions using smart technologies. The energy saving feature integrated to the thermostat tracks the daily, monthly, and yearly electricity consumption contributing to considerable savings. To these tangible benefits, a 5-year warranty ensures peace of mind whilst delivering value for customers and partners alike.
Xthermostat TS 500 - Side and Top Views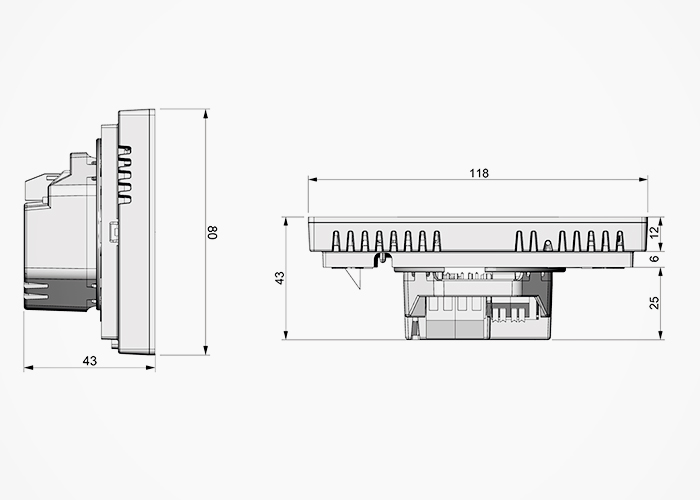 The constant evolution of heating demands for a comfortable home and commercial environments is at the heart of Devex Systems' investment towards research and development in the past year. In fact, since October 2018 we have been producing our own line of high-quality cables, mats and gas boilers in addition to thermostats. Known as X-Brand, the product line features innovative technologies that are energy efficient and cater to the specific needs of Australians.
About Devex Systems
Devex Systems is a proud partner of Comfortline overhead heating panels, Schwank, a manufacturer of energy efficient gas radiant tube heaters, and Solamander, a renewable energy source for a variety of energy uses in your home. Floor Heat Australia is Devex System's installation and after-sale service and X-Brand, the manufacturing division including X-Cable, X-Mat, X-Thermostat and X-Boiler. For more information about Devex Systems new range of electric floor heating products and gas boilers, visit www.devexsystems.com.au today.