Achieve Ideal Radiant Heat with Electric Heating Panels by Devex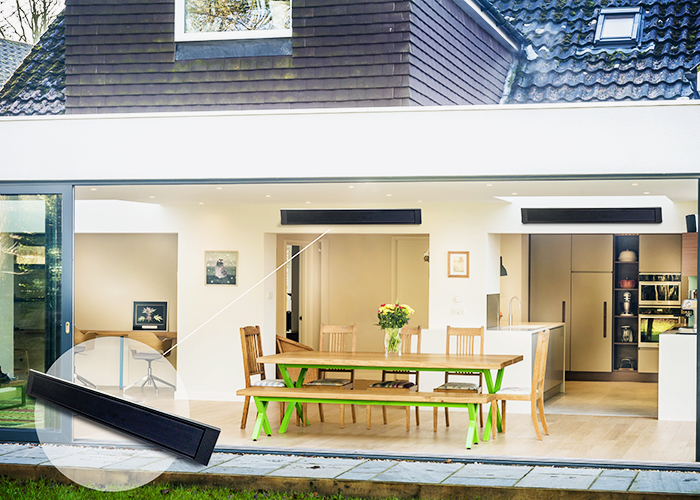 To provide the most sustainable and the highest quality of electric indoor and outdoor heating panels, Devex Systems has partnered with European manufacturer Fenix to create a uniquely Australian brand. Comfortline, renowned for its sleek and modern overhead heating solutions delivers highly functional and distinctive electric outdoor heating panels that enable the ideal amount of radiant heating for hard-to-heat indoor and outdoor areas.
The Comfortline electric heating panels are engineered with anti-corrosive alu-zinc metal to insure durability. The panels are available in white or black (on request) and sold in units that include one, two or three heating panels.
Since there is no involvement between the heating process and air movement, the heat energy transfers directly onto residents or objects without wasting energy. In return, the heated objects contribute to heating the surroundings. This efficiently balances the temperature distribution between the floor and ceiling with less dust movement, a benefit for people with asthma or allergies.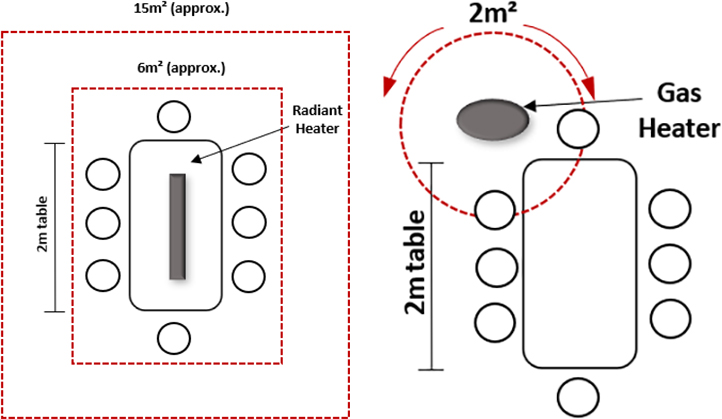 The Comfortline range distributes heat downwards, covering between 6m² and 15m², depending on the mounted height. For example, a mushroom type gas heater offers coverage between 2m² and 6m² with extreme heat near the unit and cold a short distance away.
Comfortline electric heating panels excel for their unrivalled comfort and adaptability, in addition to their easy installation and maintenance. These heating panels are easily mounted on existing ceilings, providing a minimalist modern style without compromising the quality. Likewise, electric outdoor heating panels need little to no maintenance since they have no moving components.
Devex Systems supplies a range of high-quality Comfortline electric heating panels include the Excel, Terrace and Slimline models. Also available are heating foils such as Mirror Foils and Ceiling Foils.

For more information about Comfortline Electric Outdoor Heating Panels, contact Devex Systems or visit www.devexsystems.com.au today.