Fire Actuated Louvres for Adelaide Apartments by Safetyline Jalousie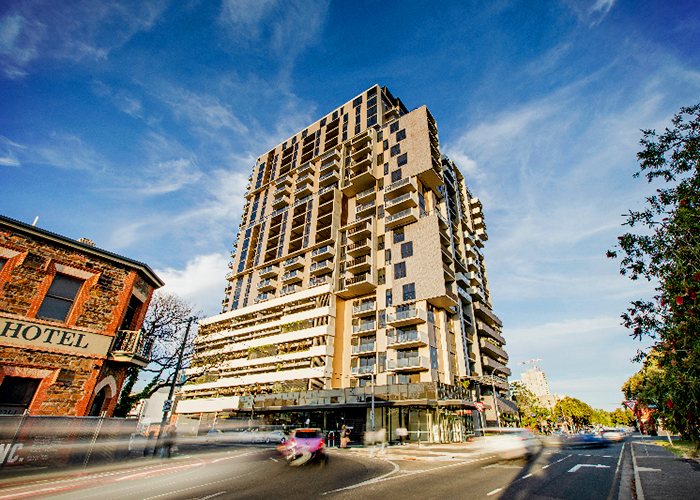 Bohem Apartments, Adelaide SA
Quantity Supplied: 76.
Height: 1894.
Width: 919.
Colour/Finish: Dark Bronze.
Louvres: 6mm Grey Toughened.
Operation: LDF100 Motors.
Architect: Enzo Caroscio Architecture & Woods Bagot.
Incomparable to any other residential building in Adelaide, Bohem is a statement of architectural ingenuity and is the epitome of urban luxury. The 22-storey development features 224 one, two and three bedroom apartments with stunning views over the city. Safetyline Jalousie were thrilled to receive the call to be involved with the project which has transformed Adelaide's CBD.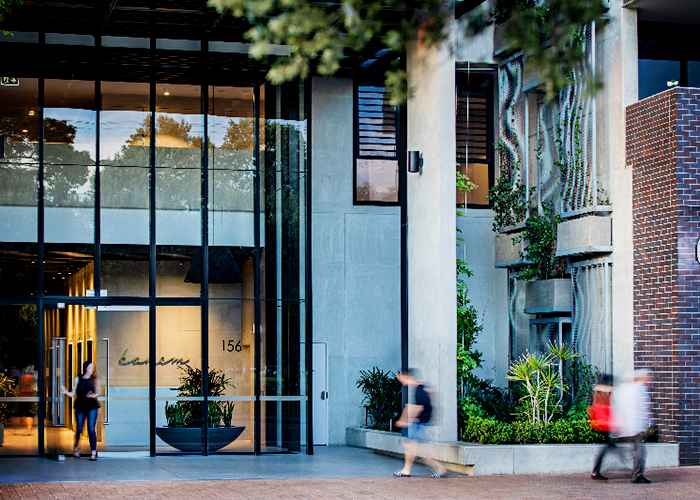 Referred by an existing client, Safetyline Jalousie were put forward to be incorporated as part of the building's smoke ventilation system. Installed in the corridors of each level, the windows are fitted with fire rated actuators which are programmed to open if smoke is detected. As with any multi-residential building, the escape route for a fire is via the stairs so improving conditions in corridors and lobbies will significantly help occupants to access the fire exits and escape.
This unique safety function coupled with the system's unmatched performance ratings in terms of wind, water and acoustics made Safetyline Jalousie an easy choice in the conception of this vertical village.