Shopfront Closures for Westfield Coomera from Trellis Door Co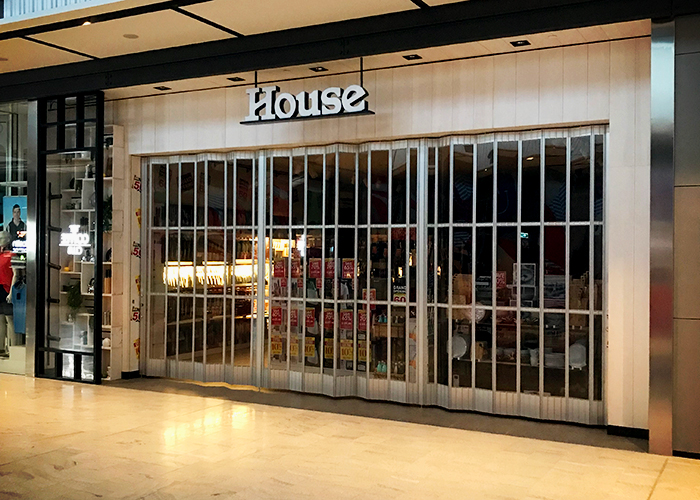 The Australian Trellis Door Company (ATDC) had a significant share of the work supplying and installing a wide variety of their range of shopfront closures at the recently opened redevelopment of Westfield Coomera, near QLD's Gold Coast. Westfield Coomera is a $470m development and is Scentre Group's first Greenfield development plus a joint venture with QICGRE. The project spans in excess of 59,000 square metres and will offer 140 specialty retails stores once completed.
ATDC's shopfront closures were specified across many of the specialty stores throughout the shopping centre by the Westfield Design team. ATDC will individually feature some of these unique projects in a series of news releases over the upcoming weeks.
Some examples of the different types of doors installed on these specialty retail shopfronts included ATDC'S FC1 folding closures, S08 curved trellis doors, S06 straight line trellis doors, S04-1 trackless barriers, as well as the S07-2 side-by-side space minimizing closures.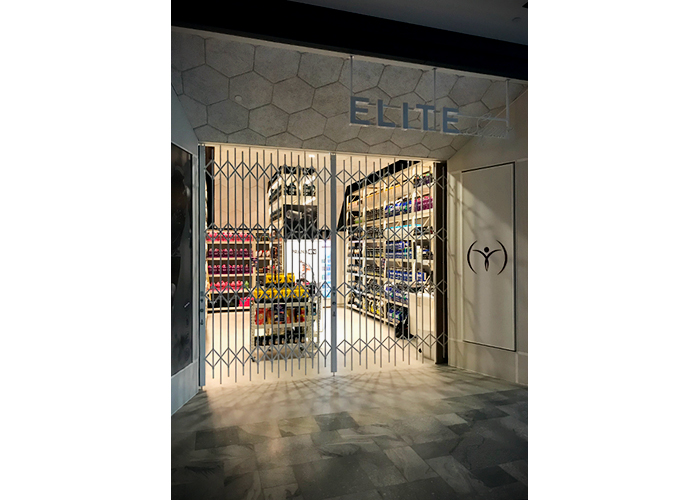 Pictured (above) is a photograph of an installation at Elite Supplements. The Project Architect was Kevin Snell Architects and the project manager for the job was Jeff Graham.
An assortment of photographs of different ATDC closure installations at Coomera is also shown.
For further information on ATDC's full range of shopfront closure doors see their website at www.trellisdoors.com.au or contact ATDC toll free from anywhere in Australia.