Pedestrian Barriers for Transit Access Control from Trellis Door Co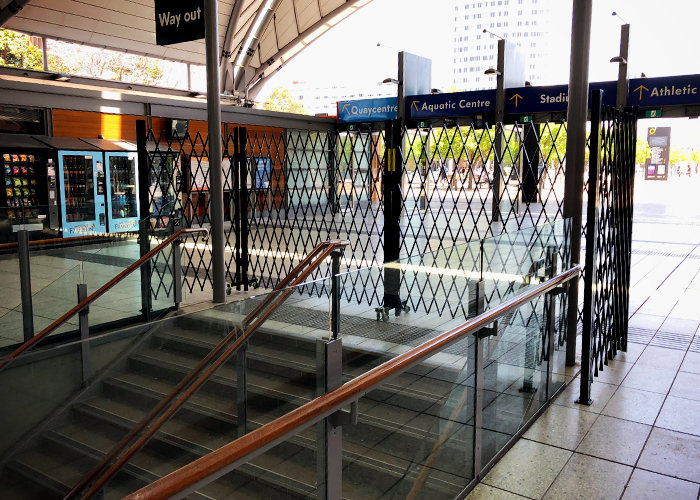 The Australian Trellis Door Company (ATDC) has installed its pedestrian barriers at Olympic Park Railway Station in the Sydney suburb of Homebush. Project managers for the installation were Leichardt based Ultra Building Works Pty Ltd.
Installed at the top of an access stairwell on the main railway platform these barriers perform a vital access control function to prevent after hour access as well as being used for regulating human traffic flow during peak periods.
ATDC's barriers are tailor made for such locations having been OH&S tested for safe operation which is always a vital concern in locations where there are high volumes of pedestrian foot traffic. The barriers can also be fitted with keyless locking for quick egress where required in cases of emergency.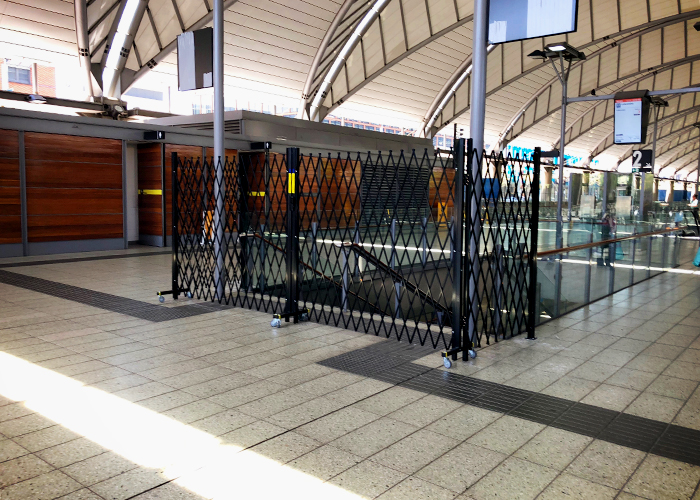 Other special features of these pedestrian barriers include the option (where specified) for preventing persons from climbing over the barriers by introducing a double diamond mesh infill which prevents a human gaining a foothold on the gate to attempt to climb the barrier.
These unique safety features have made ATDC's pedestrian barriers the gates of choice for numerous high profile government projects and public and infrastructure projects across Australia. One such high profile project was at Sydney's Barrangaroo Ferry Terminal.
For further information on this project refer to ATDC's website at www.trellisdoors.com.au. For further information contact ATDC toll free from any location in Australia.