Freestanding Goods Hoists for Restricted Sites from Southwell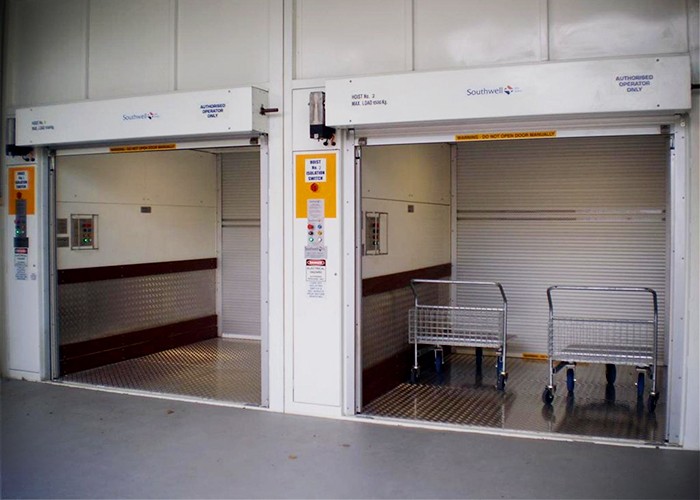 Southwell Lifts & Hoists developed its freestanding goods hoist to help facilities achieve better mobility, especially when transferring heavy products from one floor to another. Not limited to larger facilities, freestanding goods hoists are also conveniently made to accommodate major sites with space constraints, such as where the installation of a lift or hoist would be difficult.
Freestanding goods hoists from Southwell do not require a lift shaft and can be installed in a bolt-together style. Since they only require minimal pits and overrun, installation does not take up much time, significantly reducing labour costs. Furthermore, there is little intrusion of the hoist into the surrounding area so it won't compromise with the aesthetic value of the restricted site.
Southwell offers customisation of configurations, capacities, level height, as well as your preferred platform and door materials or finishes. All freestanding goods hoists are made in compliance with AS1735 - parts 3, 12, and 16 - plus BCA 3.6 so you can rest assured with the safety features of your freestanding goods hoist. To learn more about Southwell freestanding goods hoists, visit www.southwell.com.au today.