Freestanding Goods Hoists Sydney from Southwell Lifts & Hoists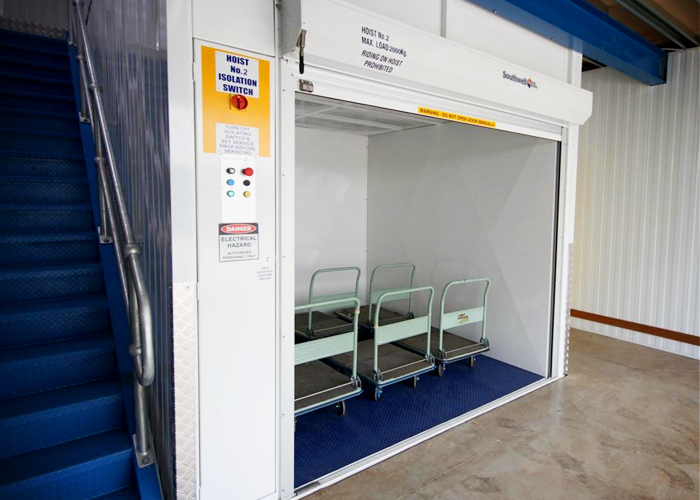 Southwell Lifts & Hoists in Sydney guarantee utmost lift solutions and easy transport of goods with their Freestanding Goods Hoists. With a focus on providing high-quality and dependable products and services, the Australian company engineer their Freestanding Goods Hoists using only the finest grade of materials plus cutting edge technology, carefully assembled and boasting zero compromise of safety or integrity in any condition.
Freestanding Goods Hoists from Southwell comply with the design and safety requirements set by Australian Standards and WHS Regulations. As the name suggests, they feature a freestanding, self-supporting unit that requires no lift shaft plus minimal pit and overrun requirements; Reducing maintenance needs and costs. The door is manufactured from aluminium, steel, or stainless steel, integrated with standard or heavy-duty cycle motors. During use, platform walls and roof are load protected while roller shutters and gates are fully closed.
Southwell Lifts & Hoists offers custom configurations and capacities upon request. Visit www.southwell.com.au today for more information.