Commercial Folding Closures for Schools from ATDC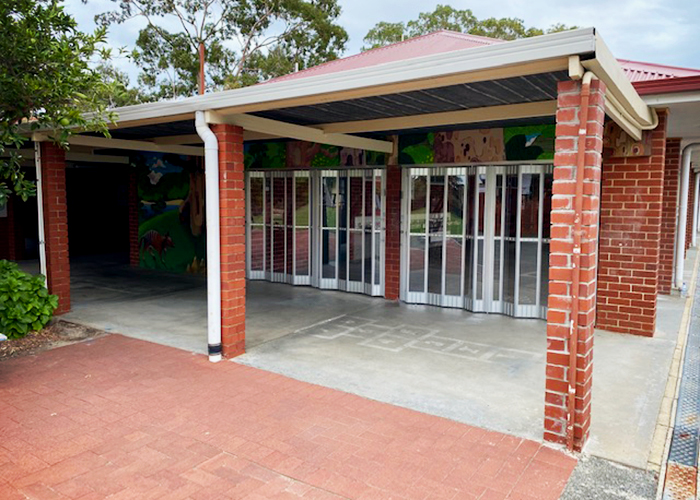 Kensington Secondary School in WA has recently installed ATDC's commercial grade folding closures to secure multiple applications at their independent public school located 4 kilometres from Perth. The school administrators selected ATDC's polycarbonate infilled doors for a number of reasons, including the fact they allow light to pass through the translucent materials and they also protect the school from outside elements to a large degree. An additional attraction is the ability to lock the closures in the open position through the use of its seamless up/down locking mechanisms and in this way prevent the students from moving the doors.
Other infill options for these sideway stacking folding closures include a ventilated perforated mesh infill or even a solid aluminium sheeting infill. Powder coat finishes are available as per the Dulux Australia powder coat range. For further information contact ATDC toll free from anywhere in Australia or visit their website at www.trellisdoors.com.au.