Heavy Duty Acidic Cleaner of Hard Surfaces from Stain-Proof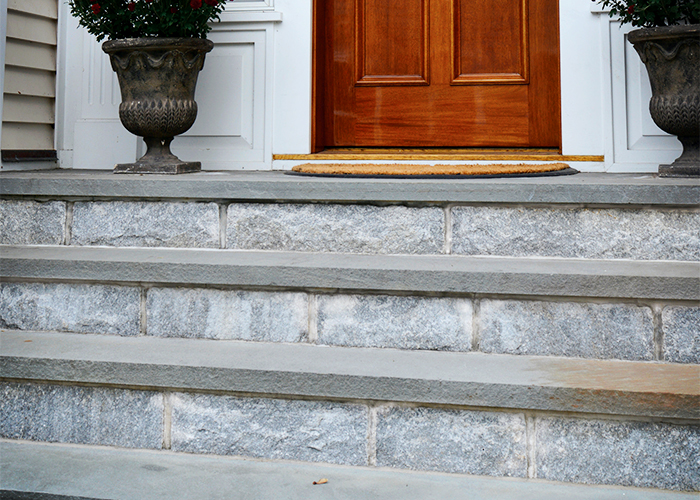 Effectively removing rust stains, efflorescence, mortar mess, and grout haze on non-acid sensitive materials or hard surfaces require a heavy-duty acidic cleaner. Acidic Cleaner from Stain-Proof by Dry-Treat offers excellent removal of tough marks and blemishes plus is safer to use when compared to traditional acid-based cleaners.
Stain-Proof by Dry-Treat's Acidic Cleaner is a super-concentrated solution that is safe to use on non-acid sensitive surfaces such as stones, tiles, pavers, masonry, and bricks. Compared to traditional industrial cleaners and acids like muriatic or phosphoric acids, it is safer to use and non-fuming. One quart of this solution makes approximately 4 gallons of effective efflorescence, mortar mess, hard water stain, grout haze, and similar blemish remover.
This Acidic Cleaner is applicable for an array of non-acid sensitive hard surfaces including walls, floors, showers, facades, and more. For more details on Stain-Proof by Dry-Treat's heavy-duty Acidic Cleaner of hard surfaces, please visit www.drytreat.com today.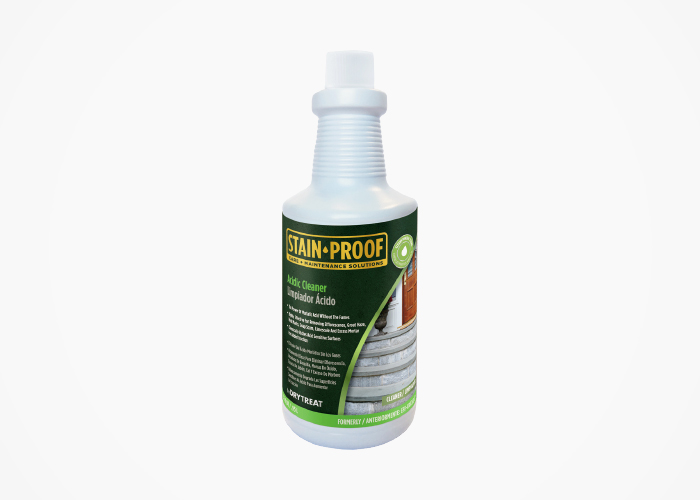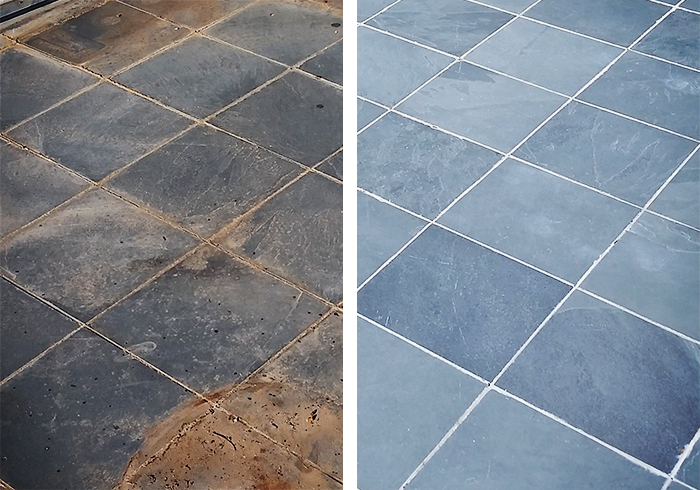 Left: Before. Right: After.