Alkaline Cleaner Heavy-duty Detergent from Stain-Proof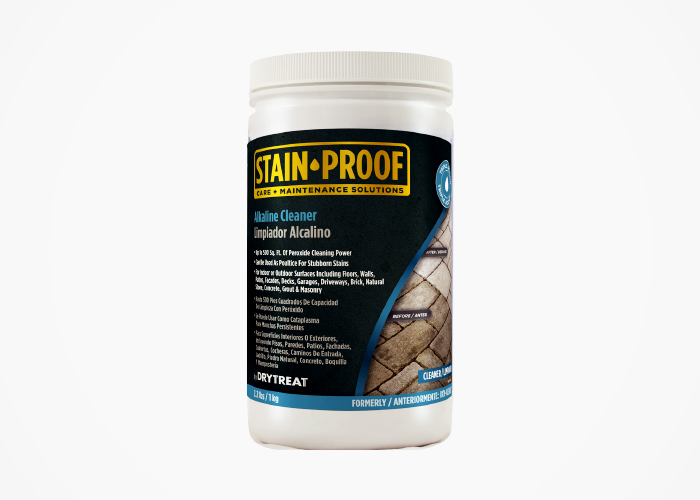 Alkaline Cleaner from Stain-Proof by Dry-Treat is a potent, odourless, heavy-duty, and triple-action cleaner that uses alkaline, oxygen, plus detergent boosters. This solution is specially formulated to remove stubborn grime and staining caused by oil or grease, leaf marks, moulds, plus food and beverages.
Alkaline Cleaner is 100% powder concentrate available in a single 2.2lb (1kg) bottle. It is excellent for heavy cleaning of up to 500 sqft (50 sqm) and can be used to make a poultice for the removal of old, dry, or caked-on stains.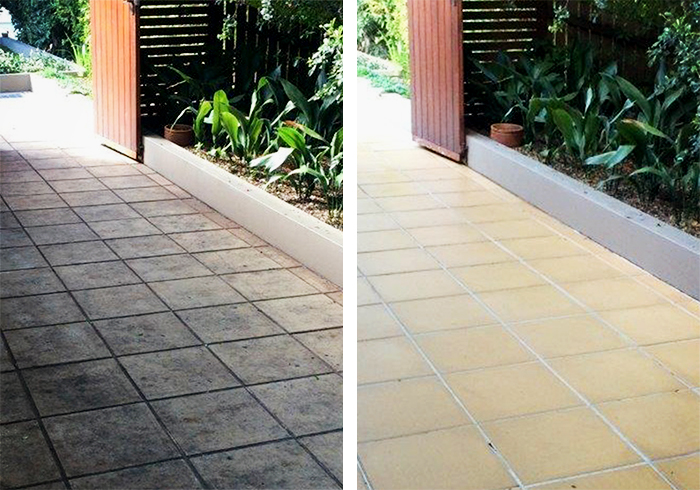 Cleaning outdoor surfaces such as patios, decks, building facades, garages, cladding, driveways, paved entertainment areas is made easier with Alkaline Cleaner. This triple-action foaming cleaner is equally effective for domestic and commercial cleaning of all types of natural stone (including acid-sensitive stones such as marble or limestone), masonry, tiles (porcelain, ceramic, or clay), brick, concrete, vinyl, grout, and raw or unfinished wood.
For more information on Stain-Proof by Dry-Treat's heavy-duty detergent Alkaline Cleaner, please visit www.drytreat.com today.