Luxury Bathroom Featuring Limestone Tiles from RMS Marble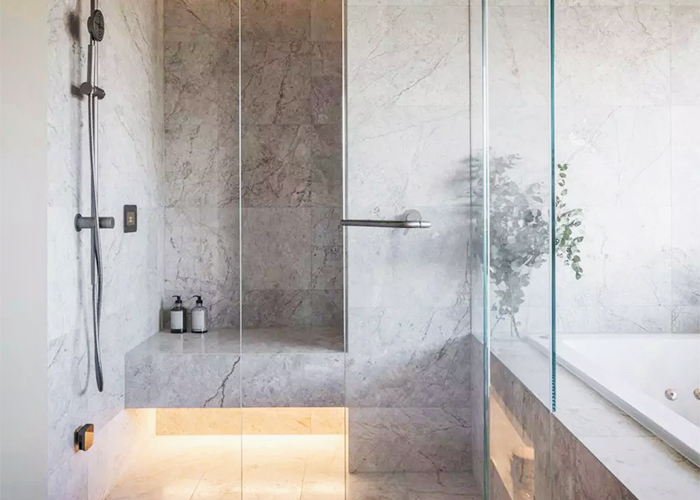 This eye-catching luxury bathroom features elegant limestone tiles from RMS Marble. Limestone tiles look great on bathroom floors and walls, as these natural stones are not only stunning but also long-lasting and easy to maintain. Not least, when compared to granite or marble, limestone is relatively cost-friendly, making it a favourite of builders and homeowners alike. The bathroom is a great place to install limestone tiles, easily adding visual appeal to this otherwise utilitarian part of the home.
RMS Marble's limestone tiles and slabs can add timeless style to your bathroom, kitchen, laundry, and more, especially when properly maintained. Eight different variants are available to suit your preferences, namely: Crema Nova, Gascogne Blue, Gascogne Beige, La Perla, Ledo, Ocean, Opera, and Zecevo. RMS Marble imports and supplies limestone tiles and slabs for use indoors and out. For your very own luxury bathroom featuring these stunning tiles from RMS Marble, visit www.rmsmarble.com for more information today.