Protecta introduces their new re-designed Pro™ fall protection harness range - Capital Safety Group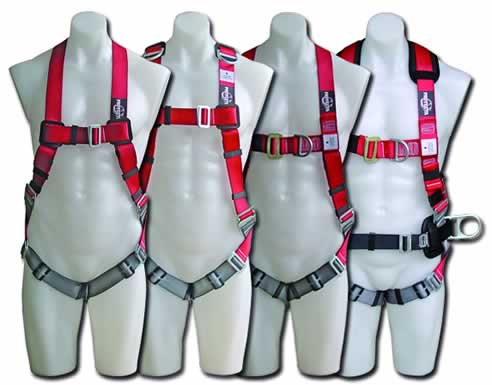 Designed to provide total compliance, absolute confidence and value, without compromise!
Protecta, the world's leading manufacturer solely dedicated in providing the best in fundamental fall protection have announced the launch of their New Pro™ harness range.
Protecta has completely re-designed and upgraded their harness range to incorporate key productivity, comfort and safety elements that differentiate it from other harnesses on the market. The new Pro™ fall protection harness range has been ergonomically designed for better fit and function, whilst focusing on compliance, value and confidence.
The range features upgraded colours, better webbing and lightweight hardware, combined with built-in padding on the construction model to make the harnesses lighter and more comfortable, thereby reducing user fatigue. Each harness incorporates new labels that are conveniently positioned in a single location and safeguarded by a unique cover protecting important and vital information.
"Now workers can get value for money compliant fall protection safety harnesses that provide confidence, comfort and protection for the user," said Angela Gill, Product Manager for Capital Safety in Australia & New Zealand. "Regardless of model, you can trust the reliability and safety of Protecta Pro™ harnesses."
The range has been designed to meet the needs of workers in a variety of height safety functions and applications such as fall arrest, climbing, positioning and retrieval, covering various industry sectors.