Lighting Design Service from FAMCO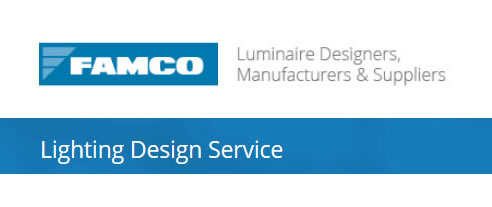 Famco Lighting offers lighting design services for interior and exterior areas using Famco general lighting and/or emergency lighting products. We perform lighting design calculations to ensure all our designs comply with the current Australian Standards and BCA requirements.
To enquire about a possible lighting design, please fill out one of the lighting design request forms from our web site or contact us.
For more information please click here
03 9935 7300
Unit 16,The Glassworks, 23-25 Gipps St, Collingwood, VIC, 3066