Transparent Security Windows from The Australian Trellis Door Company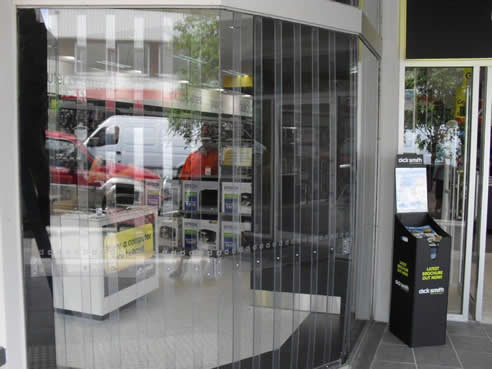 New Transparent Security Windows Launched In Australia.

Leading Australian security door group, The Australian Trellis Door Company (ATDC), has launched a security window product without the need for solid metal security bars. The exciting new range of transparent burglar bars are manufactured from tough clear lexan sheets that provide an equivalent level of security to steel security bars, while providing total optical clarity to preserve views and the inflow of sunlight and ventilation. Lexan is a tough, robust material constructed from durable polycarbonate resin and it has unique qualities, including light transmittance, high impact strength and flame retardancy. The windows are virtually unbreakable - hence their wide usage in military and aircraft applications. A special ultra-violet protective layer makes the windows resistant to aging and fading and discolouration, while being scratch resistant. Having no metal components, corrosion or oxidation is not a problem and the windows are virtually maintenance free as there are no moving parts. Typical suitable applications in the domestic market include securing windows and skylights, while in the commercial sector the windows can be used to secure office blocks, service stations and counter top and servery applications. The ATDC is an Australian, family owned business led by brothers Jonathan and Richard Kaplan, which has been operating since 1985. It currently supplies Australasia's most diverse range of precision engineered expanding trellis security doors in steel and aluminium, which are suitable for securing most residential, commercial and industrial applications, and has remained the market leader in this field.


The Australian Trellis Door Co Pty Ltd Profile
1300 838 259
A6/366 Edgar St, Condell Park, NSW, 2200