Anti-Scald Tapware from Caroma & Dorf by GWA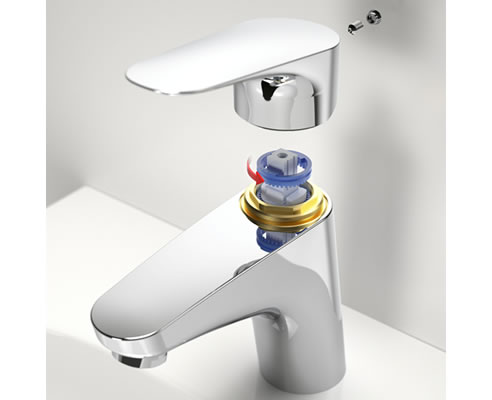 Innovative Tapware Feature from Caroma & Dorf
Aims to Reduce Risk of Scalding
Each year in Australia, an average of 1,800 children suffer scald burns requiring admission to hospital. Of these, approximately one in five is due to exposure to hot tap water.¹
The elderly and people with disabilities are also at increased risk of burns from hot tap water, with Victorian data indicating that more than 60 Victorians over 65 years of age are hospitalised for hot water scalds annually.²
Caroma and Dorf have addressed this risk by adding an innovative feature to specific mixer tap ranges. These selected mixers include a fully adjustable cartridge with an inbuilt safety function that limits the rotation of the handle, restricting very hot water from flowing out of the mixer. This anti-scald feature means that if the handle can only be turned so far, the water temperature can be set at a chosen maximum level and cannot increase further.
As Dr. Steve Cummings, Research and Development Manager at Caroma explains, "These fully adjustable cartridges are ideal for ensuring only mixed tempered water leaves the tap, avoiding scalding. They are designed specifically to protect children, elderly people and others with sensitive skin."
Setting the maximum temperature is quick and simple. The cartridge has a plus (+) and minus (-) sign printed on the integrated ring which can be easily moved towards the relevant symbol to adjust the temperature. This will restrict how far the handle can turn and thus set the maximum temperature.
Caroma recommends trade professionals adjust the anti-scald cartridge in small increments until the ideal maximum water temperature is reached.
An added benefit is that by restricting the temperature, the amount of energy required to heat the water will be decreased, thereby reducing energy bills.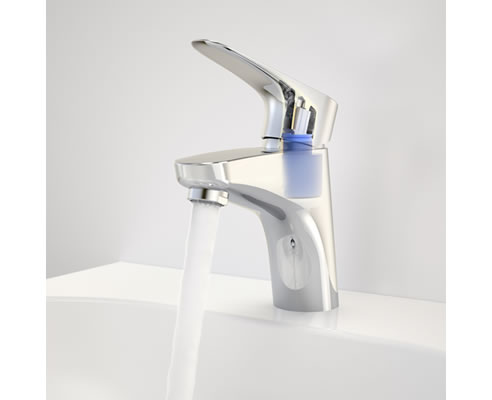 In addition, Caroma and Dorf's fully adjustable cartridges come standard with the ability to adjust water flow (Note: this is not suitable for bath mixers). This feature is particularly handy when children wash their hands. By reducing the water flow, wastage is decreased and splashing from the basin is eliminated, reducing the amount and frequency of cleaning required.
Please refer to the Caroma Plumbers' Handbook to identify which products have the adjustable cartridge. The Caroma Plumbers' Handbook App is free to download from the iTunes Store or Google Play, or by visiting the Caroma website from any Smartphone or Tablet.
¹http://www.phaa.net.au/documents/policy/HotWaterTemperatureandScaldBurns.pdf
NSW Health, Hot water burns like fire, The NSW scalds prevention campaign, Phases one and two 1992-1994. Final report - December 1998.
²http://www.phaa.net.au/documents/policy/HotWaterTemperatureandScaldBurns.pdf
Stathakis,V, Hospitalised injuries, Victoria, July 1992-June 1998, October 1999, Report No. 160, Monash University Accident Research Centre.