Expandable Security Barriers from Australian Trellis Door Co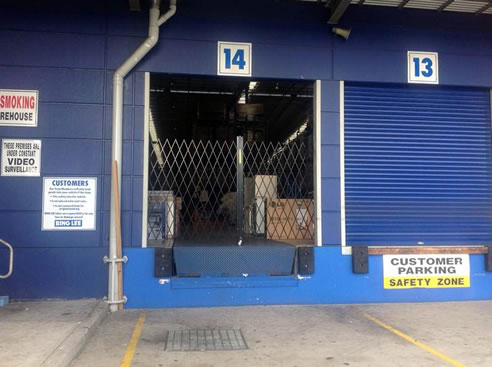 Australian Trellis Door Co (ATDC) continues its successful market penetration of the factory, warehouse, distribution centre and industrial market sector with its expandable security barriers.
Its latest addition of prestigious customers includes well known retailer Bing Lee,albeit in an industrial application.Bing Lee is the largest privately owned electrical retail company in NSW - It specializes in consumer electronics, computers and telecommunications products.
Bing Lee has installed ATDC's expanding barriers at its national warehouse and distribution centre at Guildford in Sydney's western suburbs to secure its warehouse during trading hours when its warehouse loading dock doors are open. ATDC's expandable barriers can be installed up to a height of 2500mm high and are an effective deterrent preventing unwanted entry during trading hours.
Being an open steel grille the inflow of fresh air through the expanding security barriers allows ventilation during the hot summer months. When unlocked an open the barriers fold back neatly out of the way so as to be almost invisible and with their tight and compact stacks they allow a clear path for trucks and forklifts to pass through unobstructed.
More recently ABC Tissue which is a top 1000 Australian Company installed ATDC's expandable barriers at its Wetherill Park distribution centre in an effort to provide protection for its expensive machinery and for stock and inventory control by deterring theft of its products.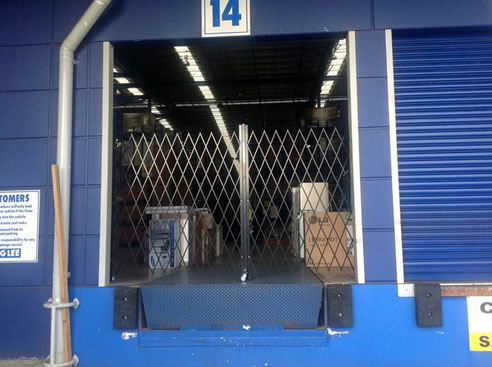 Other applications for ATDC's expandable security barriers include cordoning off areas on industrial, factory, warehouse, distribution premises to assist in access control, providing work safe areas and to protect employees from dangerous plant and machinery.
ATDC also carries an extensive range of fully framed expanding security barriers. which are used in the industrial market to secure warehouse and factory passageways, doorways, windows, alcoves, large glass showroom entries and doorways.
For more information on ATDC's full range of expanding security barriers please visit www.trellisdoors.com.au or contact us on 1800657435. The range is available nationally throughout Australia and also includes a full residential range of expanding security barriers as well as a full range of roller shutters and security shutters for the commercial,industrial and residential markets.