Chrome Finish Advantages from Astor Metal Finishes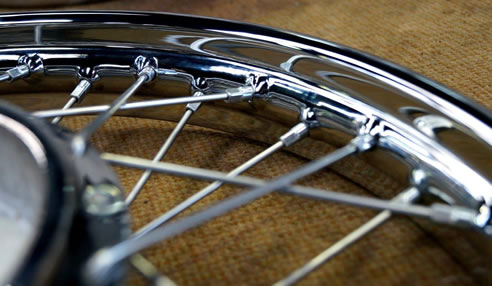 Why Choose Chrome? We break down the facts and the myths
Chrome looks fantastic. It's sleek and durable and can be useful and stylish in a number of industries. Unfortunately for poor chrome, it's been copping a bad rap for a number of years. People are passionate about protecting the environment, and rightly so. We've got some great news for the environmentally conscious among you. The metal finishing industry is changing.
Choosing chrome for your finish has all the advantages without the negatives.
Advantages of chrome plating
Traditionally, chrome has been used in the motoring and marine industries. Our Astor Superchrome website has a detailed description of some of the things we can do for your vehicle. Keep an eye on our news page too because we'll be writing about some of the technical advantages of super chroming your truck.
Below we have listed just some of the reasons you can choose chrome for any of your metal design needs.
It looks fantastic - we have four varying options, each with their own stunning and unique personality. We have some great images of our Draconis, Electra, Nashira and Superchrome finishes on our website. The four finishes are all incredibly different from one another but maintain the same advantages
Function and style - The great thing about chrome is that it has a real sense of elegance in all its forms, yet it actually lasts. You can also choose any combination of these finishes for your design.
It's incredibly durable - chrome is one of the hardest finishes available so it will last
You can use it inside and outside - the strength and durability of chrome means that you can apply it to both indoor design fixtures as well as outdoor materials. Its strength in this way is one of the reasons it's so popular in marine hardware and automotive parts.
Superchrome specifically requires NO Polishing - looking for a great looking finish that will last? Super chrome has the added advantage of requiring no polish.
Guaranteed warranty - Our Superchrome finishes actually come with a 7 year warranty