Durable and Decorative External Mouldings in Victoria from CHAD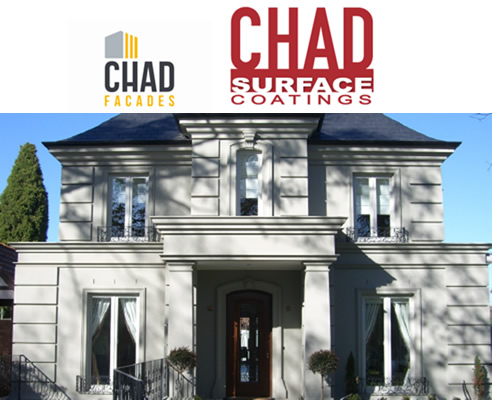 CHAD Facades addresses a growing demand for decorative external mouldings in Victoria. With a seasoned portfolio spanning three decades, the Australian-owned and operated company continues to diversify their trusted catalogue of plaster, facade, insulation and paint solutions. More and more experts in the building and construction industry refer to CHAD as the one-stop shop for both commercial and domestic projects across the country, and overseas.
Decorative External Mouldings in Victoria
As a testament to their prolific service record, CHAD Facades provides renowned solutions and services to all stages of the development. With their Facades range, CHAD can install cutting-edge internal and external lining systems, complete with external cladding, texture, and a coat of high-quality render paint. Industry specifiers can request CHAD to supply external mouldings as finishing touches to any project at hand.
CHAD Facades offers one of the widest ranges of decorative external mouldings in Victoria. The lineup includes both arched and curved architraves, bands, cords, parapets and window sills to suit an eclectic array of styles. CHAD can pack that extra visual punch to modern, contemporary or classic designs, such as Art Deco, Edwardian and Mediterranean.

03 9544 8899
Warehouse: 1366 North Rd, Oakleigh South, Vic, 3167, Showroom: Crn North & Warrigal Rds, Oakleigh, Vic, 3166