Versatile External Venetian Blinds from Evaya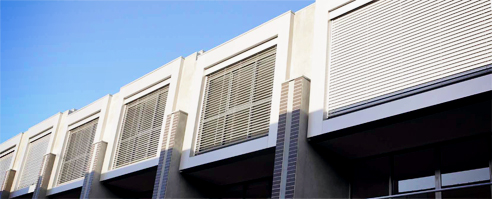 The ev80 External Venetian Series heralds a new era in attractive and versatile shading solutions. It has been developed to benefit the continuing evolution of building design and sustainability.
As we are becoming more aware and concerned about the impact we are having on the environment and our surroundings, we are beginning to understand the importance and benefits of external shading particularly evident when relating to matters concerning carbon and greenhouse gas emissions and is being reflected in recent architectural, building and design trends.
The effectiveness and functionality of External Venetian Blinds can be evidenced in a range of domestic and commercial settings. These include but are not limited to:
The private sector: residential, multi-residential (low and high density).
The commercial and industrial sectors: offices, factories, warehouses, shop-fronts.
The public sector: schools, courthouses, libraries, galleries.
The healthcare sector: hospitals, laboratories.