Be Bold with Unique Feature Wall Tiles by MDC Mosaics and Tiles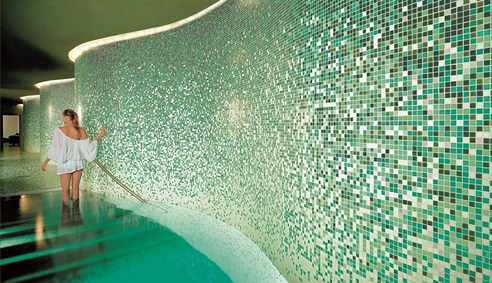 When it comes to feature wall tiles, MDC Mosaics and Tiles do not disappoint. The proudly Australian-owned and operated company curates an eclectic mix of feature wall tiles to complement a wide range of styles. Founded on more than 40 years of aggregate experience, MDC Mosaics and Tiles have gained an outstanding reputation for sterling quality and service in the building and design industries.
Top Feature Wall Tiles
With an extensive catalogue, MDC Mosaics and Tiles can cater to all kinds of commercial and domestic projects across the country. Here are some of the most recommended feature wall tiles from MDC Mosaics and Tiles:
1. Metallic - Metallic mosaics are ideal for use in feature walls in industrial style kitchens. The matt metallic finish mixed with polished metallic tiles is a nice complement to stainless steel appliances. Meanwhile, etched surfaces laid in offset angles can add a 3D look for a waterfall effect. Metallic mosaics are also suitable for bathroom applications.
2. Herringbone - Herringbone tiles are growing in popularity for a mix-match look in both feature walls and splashbacks. The sectioned tile design of Herringbone provides an appealing contrast when used in conjunction with large sized tiles. Available in all kinds of colour mixes. Herringbone feature tiles come in the sheet size of 310 x 273mm, with a tile size of 20 x 75mm.
3. Ezarri - Ezarri is a Spanish tile with luxurious styles for feature wall applications. The Cocktail range features some of the highest sellers with solid colours, mottled pigment surfaces, and metallic finishes with a pearl sheen. The Cosmopolitan tile is among the dot mounted tiles, designed with a blend of Scorpio, Leo and Oxido for a warm feel.