Showcase City Lighting for Pedestrian Zones from WE-EF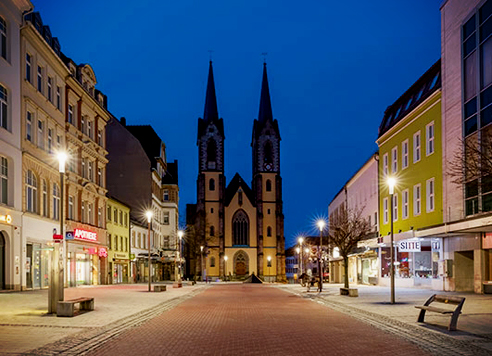 City Lighting Hof
Premiere for the ZFT400 LED luminaire series in the historic centre of Hof.
"Hof - at the top of Bavaria;" This Upper Franconian town on the Saale River advertises itself with this double-meaning slogan as it is also a top player in the illumination league with its first-rate street and area lighting. The new ZFT440 LED post mounted luminaires from WE-EF have been deployed and they give the pedestrian zone in the town centre a bright new look.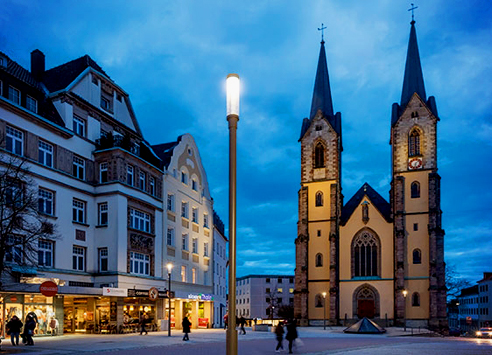 The street and area lighting in the pedestrian zone between the hospital and Lorenz church has been completely replaced with ZFT440 LED post mounted luminaires.