Acrylic Splashbacks - Unlimited Colour Choices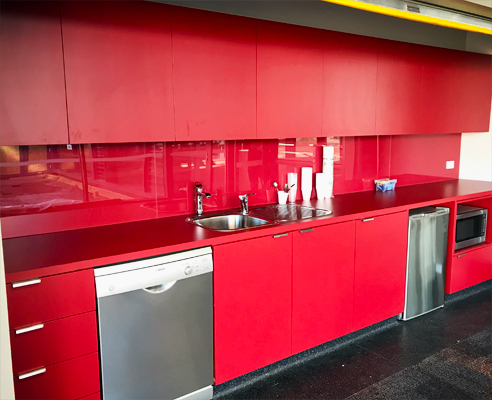 Did you know Innovative Splashbacks colourmatch our acrylic splashbacks to any colour your clients and projects require?
You would already know that most acrylic/polymer splashbacks on the market are only available in set colours, and not a big range at that. And they are only available in set sizes - wasting your time and money as you have to cut them and throw away the parts of the splashback panel(s) you don't need.
You don't need to settle for this.
You can have any colour for your acrylic splashbacks thanks to Innovative Splashbacks. We can colourmatch any colour - from paint brand colours, Pantone colours through to benchtop, cabinetry and tile colours. From standard colours, to metallic and even pearlescent colours.