Slimline Exit Signs - Mirage LED Plus Recessed from FAMCO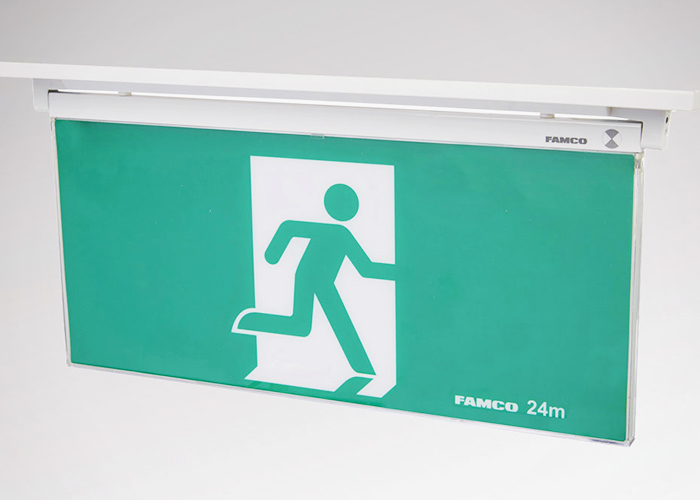 Mirage LED Plus Recessed
A slimline exit sign with modern and aesthetics. Featuring an adjustable diffuser to suit a wide range of installation types.
Applications
Commercial office.
Shopping centres.
Airports.
Features
For recessed or surface mounted applications.
Standalone or FMX monitored options.
Adjustable diffuser.
Available in white or black finish.
Specially designed electronics for Lithium-ion batteries to extend the battery life.
T-Sense temperature control: battery charging will be disabled if the ambient temperature is outside the operating temperature of the battery.
Automatic regulated constant current charging with voltage monitoring to avoid over charging.
Designed and Manufactured in Australia.
5 year warranty.
Technical Information
Operating mode: Maintained.
Supply voltage: 230 - 240V a.c. 50Hz.
Max power consumption: 3W.
Battery: Li-ion 6.4V 0.57Ah with PCM - B.
IP rating: IP21.
Body construction: Injection moulded polycarbonate.
Diffuser: Injection moulded acrylic.
Compliance: AS/NZS 2293 AS/NZS 60598.
For more information regarding Slimline Exit Signs - Mirage LED Plus Recessed from FAMCO, visit www.famco.com.au.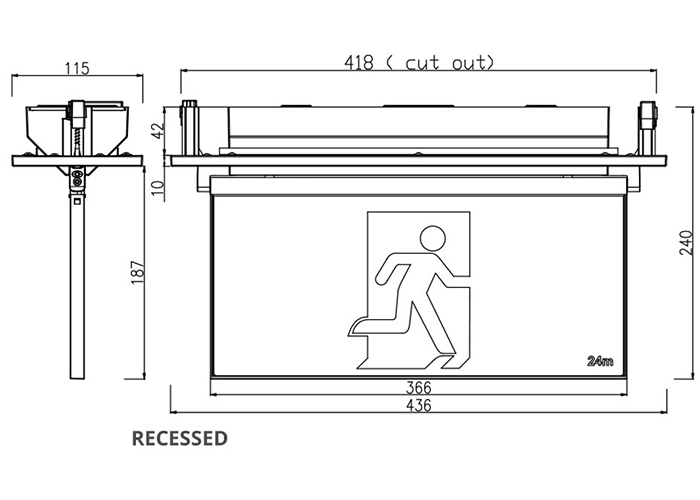 03 9935 7300
Unit 16,The Glassworks, 23-25 Gipps St, Collingwood, VIC, 3066