Curved Trellis Security Doors Perth from Trellis Door Co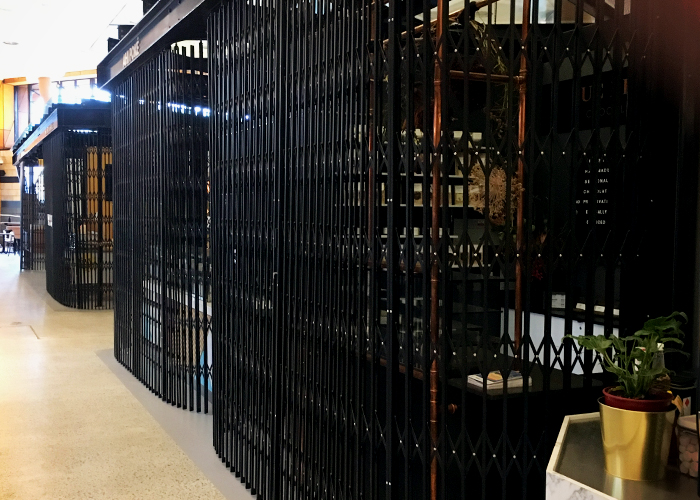 Curved Trellis Security Doors Secure Tenancies within Yagan Square, Perth
The Australian Trellis Door Company (ATDC) has installed multiple curved trellis security doors for numerous tenancies within the Market Hall in Yagan Square, a Metropolitan Redevelopment Authority (MRA) redevelopment project in the heart of Perth's CBD. Yagan Square is a landmark civic space situated within Perth City Link and between the city's major transport hubs. Yagan Square is a unique place infused with local flavour and Aboriginal culture that inspires people to meet, connect and celebrate.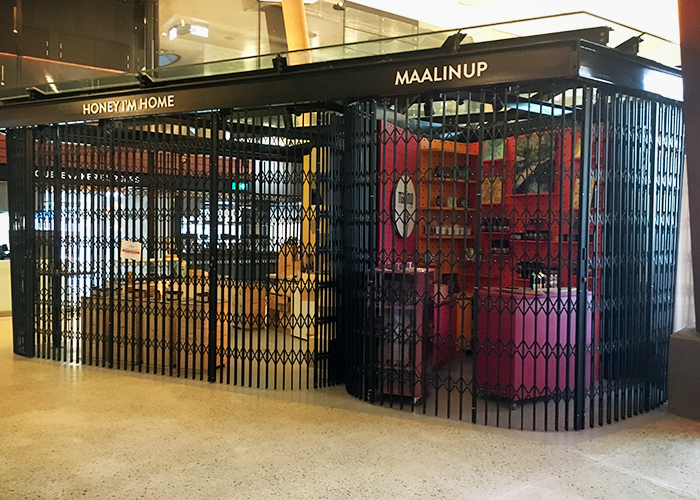 Specified by Maddison Architects, these curved security doors utilise multiple intermediate up/down locking mechanisms to achieve a seamless lock up for the tenants without the need for any floor track to secure the tenancies. Finished in a special Interpon Dulux Matt Black Ace Powdercoated finish, these doors turn on a 90 degree angle through a 600mm radius curve. Further information on ATDC's curved trellis security doors can be found at www.trellisdoors.com.au.
The Head Contractor for the project was Subiaco based Doric Group. For further information on ATDC's full range of commercial security doors contact ATDC toll free from anywhere in Australia or visit their website at www.trellisdoors.com.au.