Secure Commercial Bicycle Lockers from Cora Bike Rack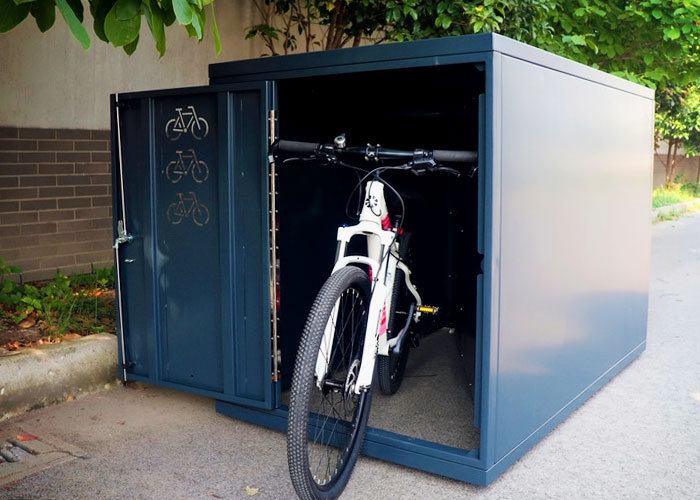 Presenting the ultimate secured bike parking facility; Cora Bike Rack's range of commercial bicycle lockers provide the highest, Class A level of security as per AS2890.3. High quality bike lockers encourage people to cycle to work without fear that their bikes will be stolen or vandalised.
Cora Bike Rack designed their secure commercial bicycle lockers to be quick to assemble and install, and are available in different styles and durability ratings to ensure compatibility with your application and budget. Unlike its competitors, Cora offers a light-duty (LD) version of most models that are ideal for indoor bike rooms that do not necessarily need the same heavy-duty, weatherproof construction as lockers located in outdoor public areas. The LD models will help reduce costs and ensure that the selected locker is not over or under-engineered.
Locker models:
Single door locker for 1 bike.
Double door locker for 2 bikes.
Vertical single door locker for 1 bike.
Double tier locker for 2 bikes with gas-assist lift for the upper-tier.
Locking options include:
Key lock.
Latch for user supplied U lock or padlock.
Electronic keypad lock.
Discuss with Cora Bike Rack the most suitable bike locker system for your needs. For more information, visit www.cora.com.au today.