Supervising Control Units for Emergency Lighting from FAMCO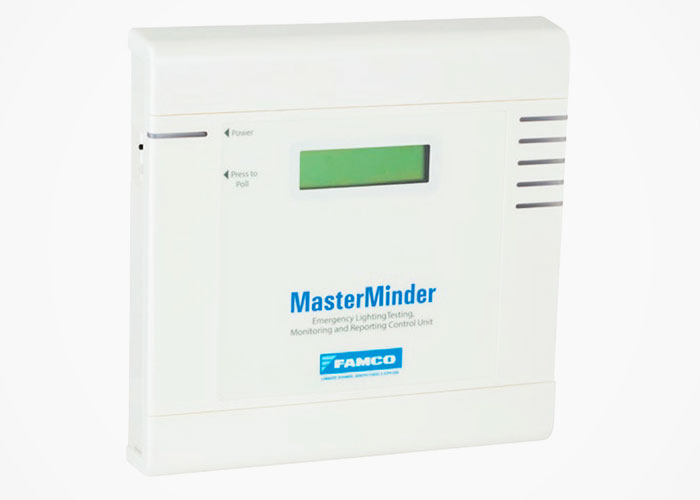 FAMCO developed the cutting edge MasterMinder Supervising Control Units (FMX system) to assist commercial facilities in ensuring the quality and operating condition of their emergency lighting. MasterMinder is designed for compliance with AS/NZS 2293 which stipulates that all emergency lighting and exit signs must be tested and monitored regularly, plus report if there are any irregularities.
The MasterMinder system utilises a dedicated communication signal, which is mounted onto mains cabling to connect with each emergency luminaire. It automatically tests and monitors the equipment without the need for confirmation from a separate machine, with all results reported back to the Supervising Control Unit (SCU) and PC. Another key feature is its easy-to-use operating system, which allows;
Visual identification of products.
Coloured representation of commissioned and tested units.
Graphical view of the fitting status.
FAMCO's supervising control units are compatible with LED emergency luminaires, exit signs, fluorescent emergency battens, and more. For more information, visit www.famco.com.au today.
03 9935 7300
Unit 16,The Glassworks, 23-25 Gipps St, Collingwood, VIC, 3066