Australian Access Control Barriers for McDonalds by ATDC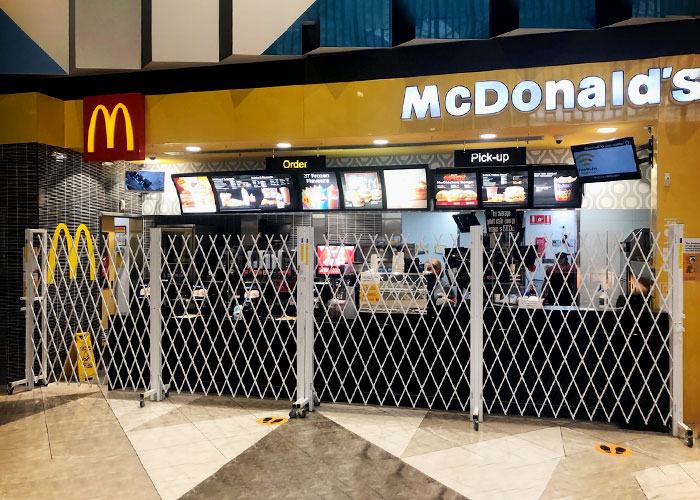 ATDC's market leading loss prevention control barrier has proven to be an effective access control device in the prevailing COVID-19 environment where both security and social distancing has become paramount. ATDC's access control barrier is safe, secure, easy to operate, and is proving to be an attractive option to many of the majors as it's functional with integrity and high performance operation.
Access control barriers from ATDC have been independently audited and assessed for workplace health and safety. The system is portable, mobile, trackless, and relocatable. It is available ex stock for immediate purchase, rental, or hire anywhere in Australia. Additionally, it has a specially tested and approved keyless egress mechanism for emergency exit where required.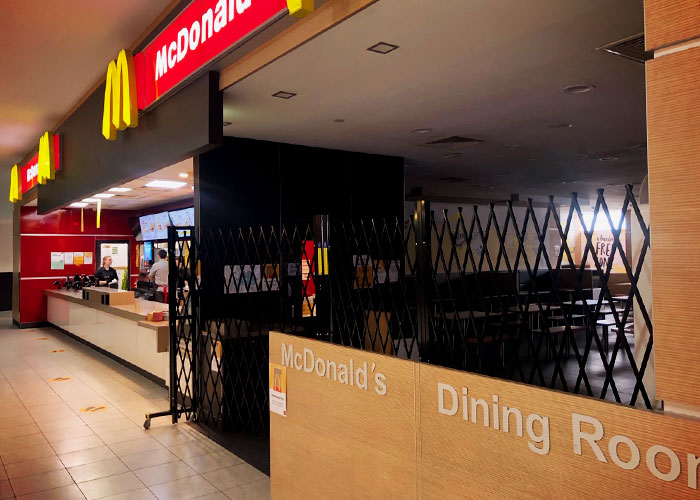 ATDC has recently installed its barriers at Macdonalds Restaurants at Melbourne International Airport as well as at Macdonalds stores at Southbank, Swanston Street, Bourke Street, and Werribee, Victoria.
For further information on ATDC's cutting edge range of access control barriers please contact ATDC toll free from ajnywhere in Australia or visit their website at www.trellisdoors.com.au.