Large Curved Trellis Security Doors from ATDC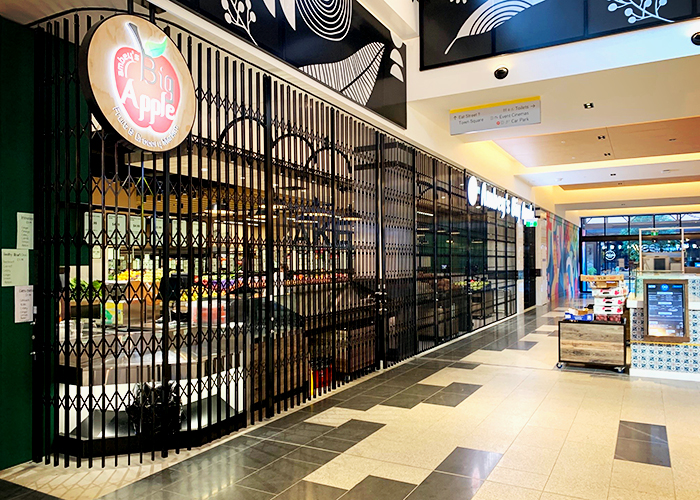 ATDC has recently completed the installation of a very large curved trellis door system at the Edmonson Park shopping centre in Sydney's southwestern suburbs. The curved trellis door spanned 22 metres in width, at a height of 3500mm, and traversed a radius curve of 600mm through a 90 degree angle. This door achieves lockup with a series of intermediate up/down locking mechanisms without the need for any floor tracking.
Project managed by Chipping Norton based, TD Shopfitting and specified by Urban Design Concepts, the door was installed on behalf of Ambey's Big Apple. For further information on ATDC's curved doors visit their website at www.trellisdoors.com.au or contact them toll free.