Trackless Barrier Security for Depots from ATDC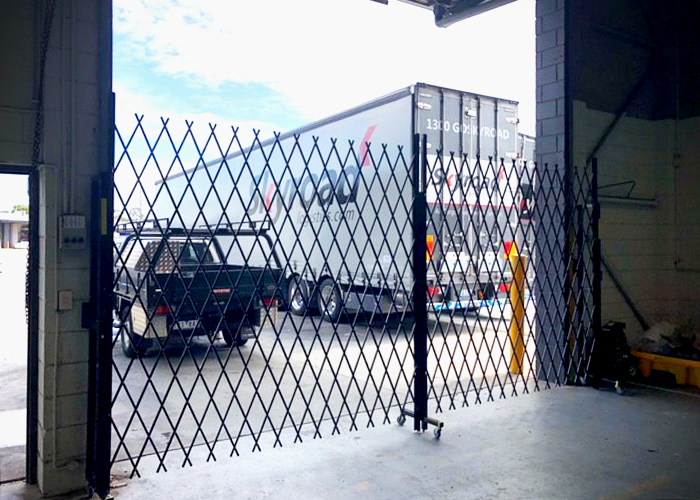 ATDC is a market leader in the area of trackless barriers with their independently audited and OH&S assessed mobile systems. Suited for a large range of applications, these barriers are ideal to secure entry to bond stores, factory warehouses, freight or distribution centres, and bulk goods storage areas.
Ideally installed at a height of either 2 or 2.5m, these lockable barriers are completely mobile and relocatable. This makes them a versatile and effective loss prevention system and access control tool.
The photographs show a recent installation for Skyroad Logistics at their Westmeadows facility in Victoria. For further information please visit ATDC's website at www.trellisdoors.com.au or contact ATDC toll free from anywhere in Australia.