Commercial Countertop Security Shutters from ATDC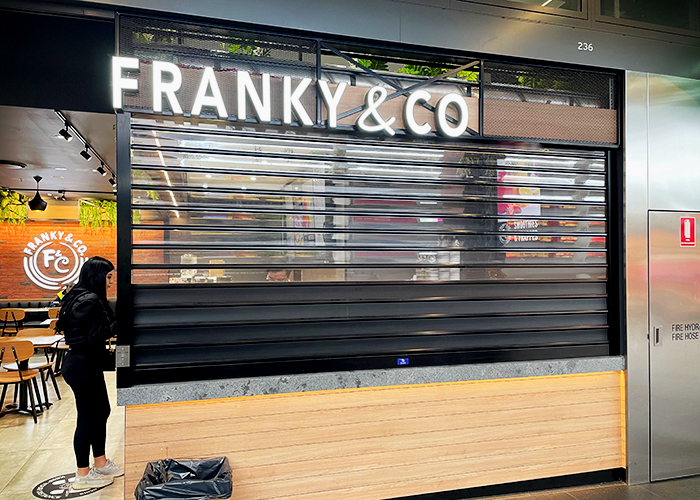 ATDC's commercial security shutters are an ideal closure to lock up counter tops, serveries, bench tops, and reception desks.
The photographs show an installation of a security shutter combination product involving part clear polycarbonate infills for through vision and part solid infills for privacy reasons. These shutters were installed for Franky and Co at Stockland Wetherill Park.
Project managers for this installation were Seven Hills based Nouva Group and the shutters are electrically operated with key switches for added security. For further information visit ATDC's website at www.trellisdoors.com.au or contact ATDC toll free from anywhere in Australia.