Tubular Skylights Celebrating 30 Years by Solatube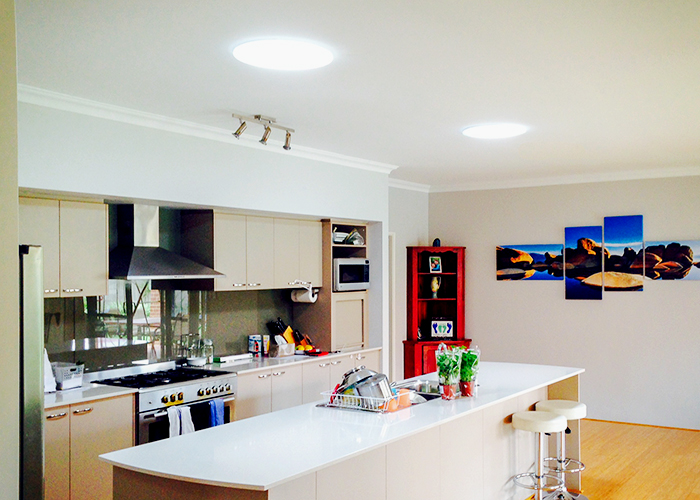 From a suburban Sydney home to an ancient temple in Egypt
Aussie invention celebrates 30 years of lighting up the world
It's the Aussie invention that lights up millions of homes, businesses, major sporting stadiums - even an ancient temple in Egypt. And this year Solatube, the still proudly Australian-owned company that pioneered the energy-efficient 'tubular skylight', celebrates its 30th anniversary.
It was in 1991 that Solatube's invention, which harnesses the power of the sun to control daylight, made its debut on the iconic TV show Beyond 2000. The first Solatube Daylighting System was installed in a modest suburban home in Sydney's Castle Hill. But fast forward three decades, and today millions of Solatube Daylighting Systems - which use advanced optics to significantly improve the way daylight is harnessed - have been used to light up residential homes, commercial and retail spaces, hospitals, museums, educational facilities, aquatic centres, zoos, and sports stadiums around the globe. Businesses that rely on natural light and seeing true colours - fashion and homeware designers, art galleries, and makeup studios - are also turning to Solatube.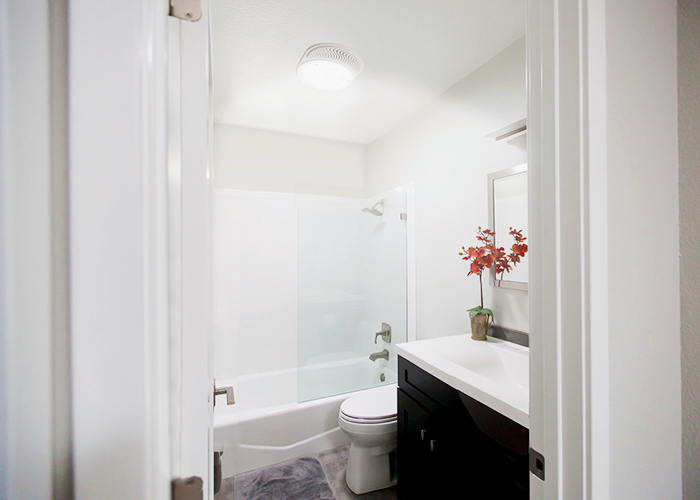 The light catcher
Not surprisingly, when it was first launched, Solatube's Daylighting System was nicknamed the "light catcher."
Its compact design and first-of-its-kind tubing that manoeuvres around obstacles make it the daylighting solution for any building. Put simply, the systems harvest daylight at the rooftop, transfer it down a highly reflective tube and distribute it evenly into an interior space through a diffuser at the ceiling - on both sunny and cloudy days - with virtually no maintenance.
"Customers are always amazed at how this compact product can light up a space better than traditional skylights many times its size," says Solatube's General Manager, Brett Dickson. "And its ability to spread natural light throughout a room is unparalleled. Some models can transfer light further than 30 metres, a feat no other skylight product on the market today can achieve."
The Solatube-developed and patented technology specifically focuses on removing infrared rays (heat) that enters the skylight. While 99.97% of the visual light is reflected down the tube, infrared rays are absorbed out of the tube before they can transfer through to the interior. This reduces the need for running air conditioning and fans on hot days.
"Australians pay the highest electricity prices in the world. By harnessing natural light, it can make a huge difference to our electricity bills, every year," explains Brett. "That's why we call our Brighten Up series Daylighting System Australia's 'coolest' skylight, while still providing the most natural light.
"Customers over time have always liked that Solatube is affordable, easy to install, and instantly transforms interiors into fresh, light-filled, and inviting spaces without making a sound. They want a healthier life and a healthier planet, and Solatube can help achieve this by bringing the benefits of natural daylight indoors to reduce their energy bills and their carbon footprint."
In fact, each year over 62 million kilograms in carbon emissions are saved through the use of Solatube's Daylighting Systems. That equates to taking 11,430 cars off the road for a full year, or the equivalent of eliminating all carbon emissions for the entire country of Kuwait for two full days.
And what does the future hold? Solatube is already working on patented technology that further increases the light performance of its tubular daylighting products.
Notable international Solatube projects include:
The Beijing Science and Technology University Stadium, which hosted the Judo and Taekwondo during the Olympic Games.
The polar bear enclosure at Vienna's Tiergarten Schönbrunn (Zoo).
Buildings in the Arctic Circle.
Storm shelters across the US.
The Miami Science Museum.
An ag-biotech firm growing algae for personal care and nutritional products.
A US cannabis cultivation firm.
Commercial fish tanks, to create a healthier aquatic environment.
Vegetated green roofs.