Grease Remover Wipes by Multifixings
Cleaning up just got easier. Multifixings is offering convenient grease remover wipes that can be used for tough messes. The Ultra Grime Super Size Wipes are designed for quick clean-ups-- think paint, adhesives, foam, silicone, and of course, grease!
This isn't your run-of-the-mill multi-surface or baby wipes, Multifixing's wipes have a unique grease-busting ability that east through oil, grime, and grease. It's very low foaming and has a microfibre-like surface to collect dirt. Ideal for use in different environments, the Ultra Grime has a super-strong pouch; the flexible, recyclable packaging also takes up little space and makes less waste.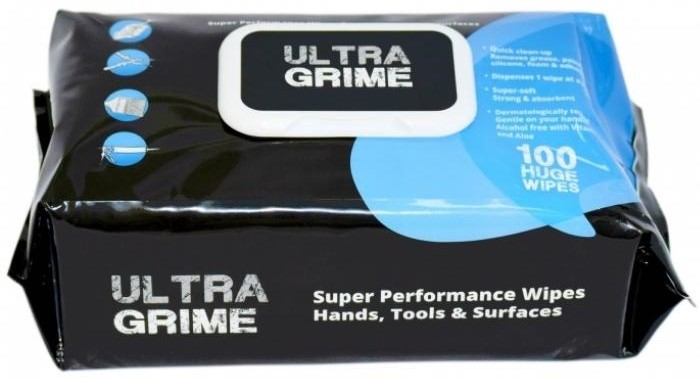 Ultra Grime Grease Remover Wipes by Multifixings.
You can use this grease remover wipes on just about anything. It is safe to use on all surfaces at the same time hand-safe (it's dermatologically tested, alcohol-free, contains antibacterial agents, and has Vitamin E and aloe extratct).
One pack of Ultra Grime contains 100 super-soft, absorbent, and strong 38cm x 25cm wipes. To get the effective grease remover wipes from Multifixings, visit www.multifixings.com.au.