Fixed and Removable Bollards by The Australian Trellis Door Company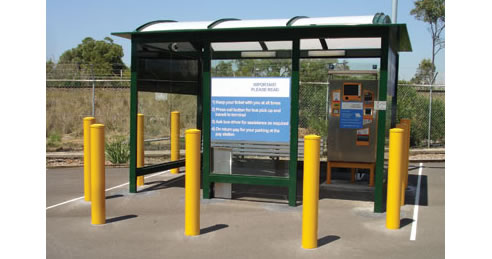 Fixed Bollards
Our fixed Defender bollards are ideal to secure carparks, fire exits, ram-raid and light industrial applications. In each case providing protection against vehicle collisions. All bollards are finished in a highly visible, safety yellow powdercoat, although other powdercoat colours are available on request. The fixed bollards are available in 90mm diameter and can be bolted to the ground or concreted in-ground.
Removable Bollards
These bollards are fitted with a built-in, key operated locking mechanism. They are designed for a variety of applications including ram-raid protection for warehouse roller doors, but can be used in any location where access control is required with the convenience of a key. The system features a steel sleeve concreted in-ground, providing a secure footing for the bollard. The post locks into the sleeve through its internal locking mechanism. Bollards can be keyed alike if requested.