Splashbacks Architects and Builders Love - But Can't Always Get
Why builders and architects love these splashbacks... and why they can't buy them
Acrylic splashbacks have started a quiet revolution in the construction industry.
And leading the revolution are Innovative Splashbacks®.
Their acrylic splashbacks are made from the world's leading acrylic - Plexiglas.
They look identical to glass and available in any colour or image.
And they are light, very strong, available cut to size and can be cut onsite with woodworking tools.
As a result architects and builders love them. They're so quick and easy to install that two builders on a major Canberra development were installing panels from start to finish in 17 minutes each.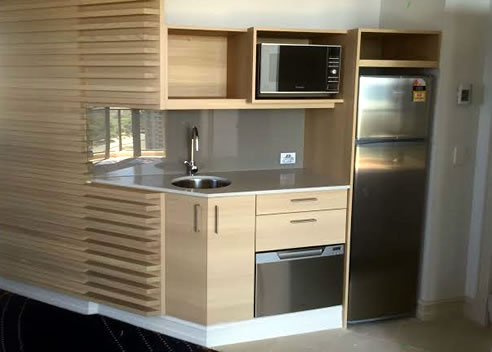 Innovative Splashbacks® specified for Marriot hotel resort, Gold Coast